College Courses For High School Students
Attend a Renowned University while in High School
The Pre-College program is a selective program designed to provide rising high school seniors with experience, connections and knowledge from their participation in one undergraduate college course. With online and in-person options, students in NY or around the world have the opportunity to experience a Fordham education. The classes in this section are specially selected for high school students and usually transfer easily to other universities. Five-week classes start May 30 and July 5, 2023.
Who Can Apply?
Rising seniors with a cumulative G.P.A. of 3.0 (B) or better from accredited secondary schools along with a one-page expository writing sample. Sophomores (entering junior year) who have an exceptional record of academic performance may apply for special consideration. For rising juniors, a letter of recommendation from a teacher or guidance counselor must be submitted along with a transcript and an expository writing sample.
NYC Campuses
Rose Hill
441 E. Fordham Rd., Bronx, NY 10458
(Driving address: 2691 Southern Blvd., Bronx, NY)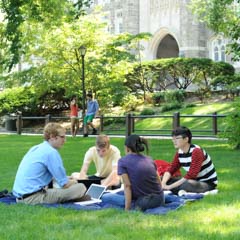 New York City's largest green campus is 85-acres of rolling lawns, tree-shaded walkways, residence halls, athletic facilities, and Gothic-style buildings in the North Bronx, adjacent to the New York Botanical Garden, across the street from the Bronx Zoological Park and just 30 minutes from the cultural and academic resources of Manhattan.
Lincoln Center
113 West 60th Street, New York, NY 10023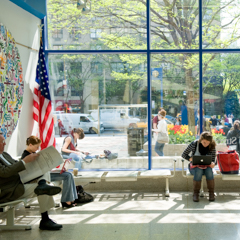 Located in the heart of Manhattan's culturally rich West Side, across the street from Lincoln Center for the Performing Arts and two blocks from the beautiful southwest section of Central Park. A residence hall is situated within the seven-acre campus, as well as the School of Law and the Lowenstein Center.