Summer Session Internships and Independent Study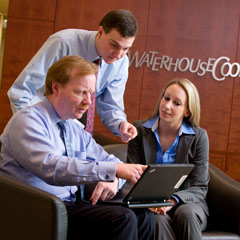 Internships
Fordham University students in good academic standing are eligible to receive credit while pursuing internships over the summer.
In order to receive credit for a summer internship, there are three options:
You may register yourself for SOCI 4900 L31, a 4-credit internship class associated with the New York City Summer Internship Program (CRN 15110). This 4-credit class counts as a class towards graduation and meets Monday evenings, 6-9:45 pm, May 30-August 7, 2023. The class is graded on the typical 4.0 scale.
The Dean's Office is offering a .5 credit Summer Intern option (INDP 4999; CRN 15120). The cost is $510. All Fordham undergraduates are eligible to register, regardless of their home school. Please see this link for more information and to complete the registration process.
Some majors are offering special internship or research courses within their disciplines. Please check what your department is offering by visiting your department's page here.
Tutorials for Independent Study
Fordham University students who wish to pursue independent research or make up credits during the summer may register for a tutorial. Students undertaking independent study must meet regularly with a faculty member to guide their work.
In a tutorial, you can earn 1-4 credits for your research. The number of credits you earn depends upon your financial considerations ($1,020 per credit), your graduation requirements, and the nature of your final project.
Once you have identified an instructor willing to work with you, you will need to complete a form. Summer Undergraduate Tutorial Form.
Tutorial registration forms need to be approved by the department chair and your class dean and submitted to the Summer Session office by the Add/Drop deadline of the summer session in which you would like to be registered.
Note: A Pass/Fail grade is an option for tutorials. However, Pass/Fail classes cannot be applied toward fulfillment of the requirements of your major.