Summer Session Registration and Housing
Instructions and NYC Housing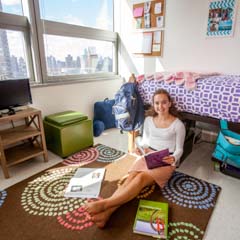 Planning and registering for summer classes and housing at Fordham is simple and convenient.
Fordham Students can register for Summer classes in the same way that they do for fall and spring, through my.fordham.edu. Registration opens in late March.
Visiting students are eligible to register through a special form that will enable you to select and pay for your classes and apply for housing should you require it.
Keep in mind: tuition and housing charges are always separate, and lab fees are additional. Please refer to the tuition and fees page for more information.
For more details, visit one of the registration pages: