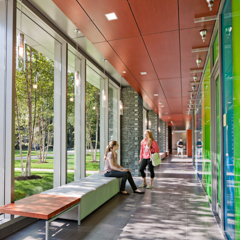 Session I:
May 30 - June 29, 2023
Thursday, May 18
Last day for non-matriculated student registration for Summer Session I
Monday, May 29
University Closed - Memorial Day Weekend
Tuesday, May 30
Undergraduate and GSAS (T, Th) Summer Session I classes begin
Wednesday, May 31
Last day to add/drop; GSAS (M, W) classes begin
Friday, June 2
GSAS (M, W) make-up class
Monday, June 19
University Closed – Juneteenth (observed)
Wednesday, June 21
Undergraduate and GSAS last day to withdraw without incurring a WF; Last day to designate a course pass/fail or change class to audit
Friday, June 23
Make-up class for Juneteenth Holiday Undergraduate Monday classes and GSAS (M,W)
Wednesday, June 28
GSAS (M, W) final exam
Thursday, June 29
Undergraduate and GSAS (T, Th) final exam
Session II:
July 5 - August 7 (Undergraduate), August 8 (Graduate), 2023
Thursday, June 15
Last day for non-matriculated student registration for Summer Session II
Tuesday, July 4
University Closed - Independence Day (observed)
Wednesday, July 5
Undergraduate and GSAS (M, W) Summer Session II classes begin
Thursday, July 6
Last day to add/drop; GSAS (T, Th) Summer Session II classes begin
Wednesday, July 26
Undergraduate and GSAS last day to withdraw without incurring a WF; last day to designate a course pass/fail or change class to audit
Monday, August 7
Undergraduate classes (including T, W, Th classes) and GSAS (M, W) final exam
Tuesday, August 8
GSAS (T, R) classes final exam
Friday, Sept. 15
Undergraduate and GSAS deadline for removal of ABS, INC, NGR grades incurred during Summer Session
Session III, Online and Intensive:
May 30 - August 7, 2023
Tuesday, May 30
All Session III classes begin
Friday, June 2
Last day to add/drop
Wednesday, July 26
Last day to withdraw without incurring WF; Last day to designate a course pass/fail or change class to audit
Monday, August 7
Undergraduate and GSAS final exam
Important Reminders:
Add/Drop: This is the deadline by which you can make changes to your schedule without your transcript reflecting previous registrations. Courses dropped after this date will be shown as "W," Withdrawn, on your transcript. Please consult the Withdrawals section regarding tuition refund policies.
WF: This designation reflects withdrawal in a state of failure for the course. WF is factored as a 0 in the GPA.
RH, LC: Refers to undergraduate courses at the RH (Bronx) and LC (Manhattan) campuses.
GSAS: Refers to Graduate School of Arts and Sciences classes only. For information on Fordham University's other graduate programs, please visit the following pages: Graduate Religion, Graduate Education AP Institutes, Graduate Social Service.