The Office of Campus Ministry supports the Fordham University community's
engagement in the Catholic faith by providing multiple opportunities for prayer and
reflection, as well as catechetical instruction, that ideally serves as a pathway to
greater participation in the Sacraments and the rich liturgical life of the Church. For
information about three important catechetical programs and the Sacrament of
Reconciliation, see below.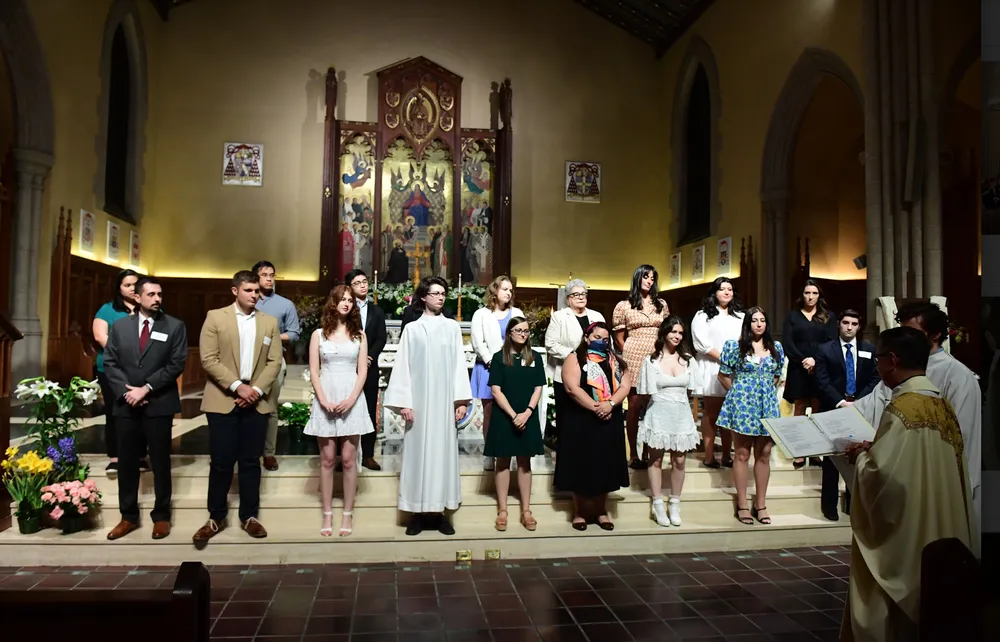 Candidates for the Sacraments
Candidates stand together at the strong of the University Church.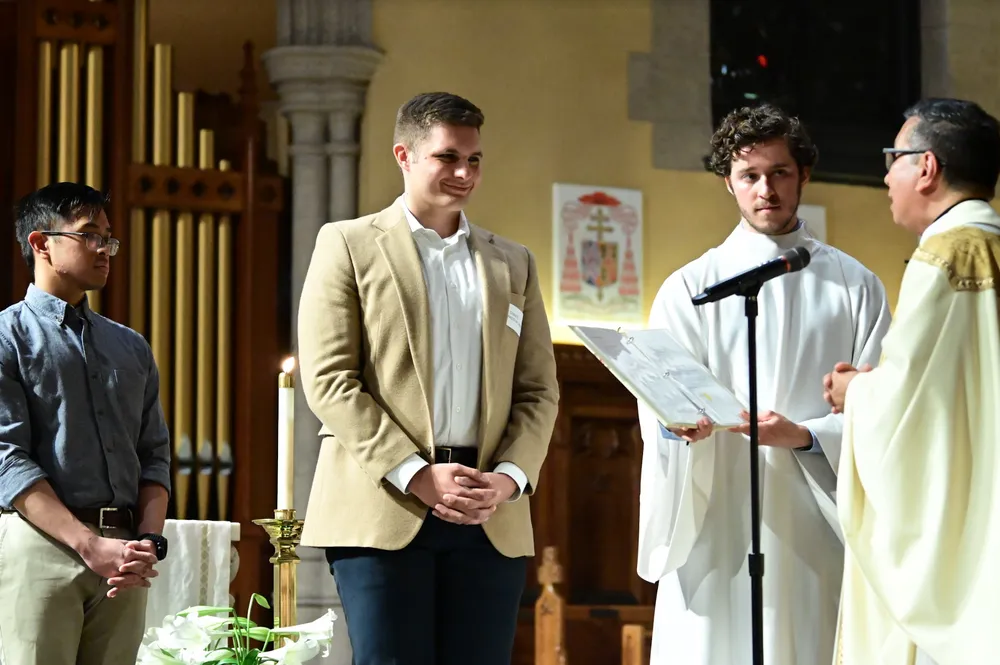 Naming of a Candidate
The candidate stands in front of the University Church with the priest as they take their Conformation name, St. Ignacio de Loyola.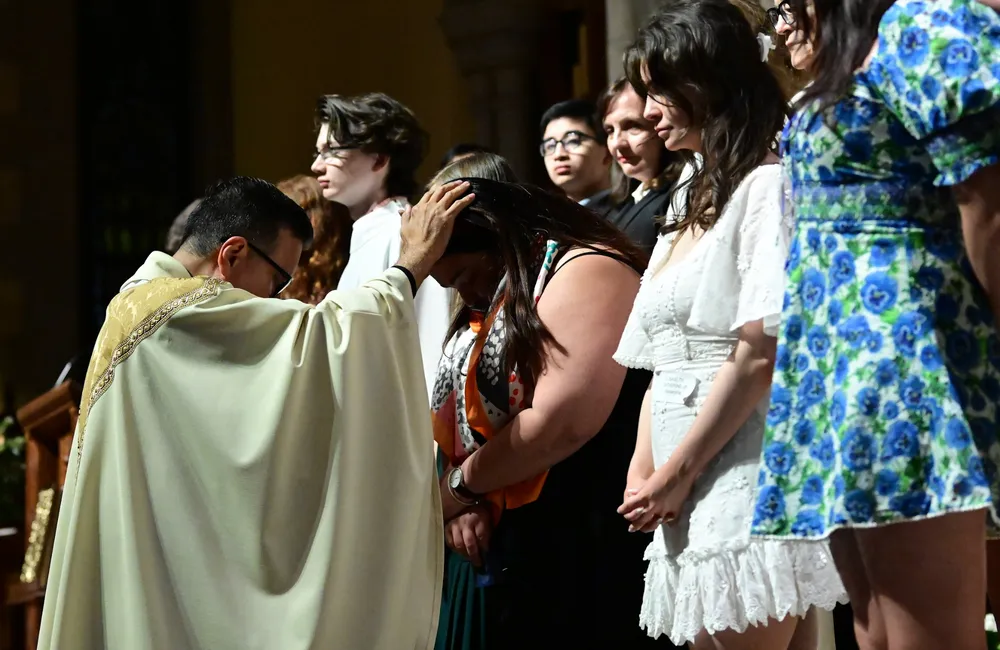 A Blessing
At the front of the University Church the priest blesses each candidate with a hand on their head.