Fordham Graduate Net Impact Club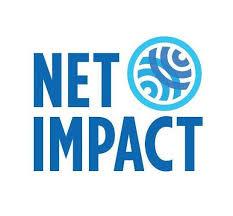 We are a student-run club at the Gabelli School of Business that promotes socially responsible and environmentally sustainable practices in business. We are a part of a global community of mission-driven Net Impact Chapters determined to make a difference! Our chapter is locally organized and focused on the interest of our community by aligning the vision of mobilizing next-generation leaders in order to use their skills and careers to make a positive impact on the world.
As a member, you can discover new employment opportunities, meet like-minded individuals, and take part in community initiatives that make a difference in people's lives. We will organize network events, panel discussions, workshops, and office visits to explore sustainability and how businesses can make an impact on communities. The world is facing some tough challenges, and we bring together the best minds at the Gabelli School of Business from various backgrounds to solve problems that promote social good.
Our Mission:
Support Fordham students in exploring and advancing careers focused on developing innovative business solutions that are financially advantageous while also producing positive social and environmental returns. The driving force behind every engagement and activity is social innovation.
Some of our Past Events:
Case Workshops
Business School 2.0 - Investing with purpose
Impact Investing - Case Workshop
Social Entrepreneurship Workshop
Human Centered Design Workshop
Panel Discussions
Exploring the Impact Investing Ecosystem
Female Changemakers Exploring Corporate Responsibility
Innovation in the Real Estate Life-cycle
Climate Change Risk Management
The Future of Energy Challenge - Supported by Shell
Serendipity to Impact: The Art and Science of Cultivating Opportunity
Other events (Site visits / Volunteering / Mixers)
Linkedin Corporate Visit
Danone Corporate Visit
Estee Lauder Corporate Visit
Net Impact NYC Summit 2019
Grocery Delivery with Invisible Hands
Gabelli Got Talent for a Good Cause
Leadership:
Stephanie Goetz - Co-president
Stephanie spent four years in New Orleans fundraising and event planning for nonprofits. Stephanie is a former Jesuit Volunteer Corps Member and worked with organizations focused on educating young adults. She is originally from New York City and a graduate of Trinity College. In Fordham's MBA program, Stephanie is concentrating in Marketing and Global Sustainability. She is the co-president for the Net Impact club and a VP board member of the Fordham Graduate Marketing Society (FGMS). During summer 2020, Stephanie interned as the Wasa brand marketing intern at Barilla America in Northbrook, IL. She assisted the launch of a new snack product for Wasa and explored ways to make it easier for consumers to shop using e-commerce.
Kostapanos Miliaresis - Co-president
Kostapanos Miliaressis is enthusiastic and multipotentialite, characterised by his passion for innovative ideas, social impact and entrepreneurship. He is co-Founder of ethelon an organization promoting volunteering in the Greek society and creating the adequate framework for cooperation between volunteers, NGOs and companies, aiming for a more active and equal society. Through his work, he has collaborated with top Fortune 500 companies, received international recognition from the Ashoka Foundation as a Changemaker, spoke in TEDx events, featured in the Forbes 30 Under 30 list, in the category of Social Entrepreneurs, received a Fellowship from the United States Department of State, and has been chosen from Adecco Group in the Top Entrepreneurs List of Central, Eastern Europe. He has traveled to 47 countries and been part of initiatives in the 11 of them. Currently, he is pursuing his MBA degree focused in Social Innovation at Gabelli Business School of Fordham University in New York, answering his calling to move from linear to exponential, while empowering the corporate global philanthropy and employee giving back initiatives of AbbVie in North Chicago.
Other Links:
Visit the Net Impact Organization Website
Check out our Gabelli Net Impact Resource Library
Contact Info:
Email: [email protected]
Instagram: http://www.instagram.com/gsbnetimpact/