Fordham's Facilities Management Group is responsible for maintaining over 42 buildings (comprising of 4.7 million square feet) which are dispersed throughout four campuses (the Bronx, Manhattan, West Harrison & Armonk). We are committed to designing and constructing new buildings as well as maintaining our historic buildings in a manner that ensures environmental sustainability.
The University has been recognized for its commitment to building green and several buildings on campus have achieved Leadership in Energy and Environmental Design (LEED) certification. LEED certification is often considered the preeminent sustainable building certification program in the world.
Another sustainable and increasingly used building practice is preservation and renovation (also known as adaptive reuse). Fordham's 179-year-old Rose Hill Campus in the Bronx is home to several landmark buildings, including the University Church (built in 1839) and Cunniffe House (built in 1841). These landmark structures help form the historic core of the Bronx campus and are surrounded by many other buildings that were constructed prior to the Second World War. As such, the Facilities Management Group is dedicated to carefully preserve these historic edifices and renovate these buildings in a manner that can accommodate the needs of a vibrant 21st century institution of higher education.
Rose Hill
Rose Hill, the original campus of Fordham University, is adjacent to the New York Botanical Gardens and the Bronx Zoo. It is situated on 85 landscaped acres in the Bronx. There are a total of 35 buildings on campus with approximately 2 million square feet of space. The campus has more than 350 mature trees, including elm, oak, maple and beech.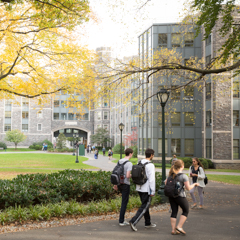 Lincoln Center
Lincoln Center, established in 1961, is adjacent to Lincoln Center for the Performing Arts. At the heart of the Lincoln Center Campus is Robert Moses Plaza which is a green roof that covers the Quinn Library and serves as a gathering space for the University community and its neighbors. The campus is served by 5 buildings with a total gross square footage of 1,236,386.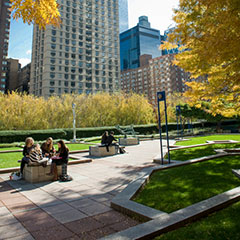 The Louis Calder Center
The Louis Calder Center is a biological field station established in 1967 for ecological research and environmental education. The Calder Center consists of 113 forested acres maintained in a natural state, with 13 buildings totaling 37,630 gross square feet. The Calder Center provides opportunities for undergraduate and graduate students to gain hands-on skills in field biology and environmental studies. The Calder Center is one of the few field stations in North America with relatively undisturbed communities near a large urban center.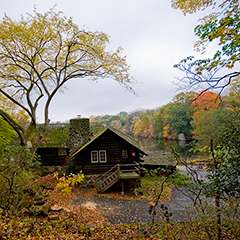 Green Buildings
All new buildings will be designed from an energy standpoint to achieve the U.S. Green Building Council's Leadership in Energy and Environmental Design (LEED) New Construction Silver rating, ensuring that all new properties are environmentally responsible.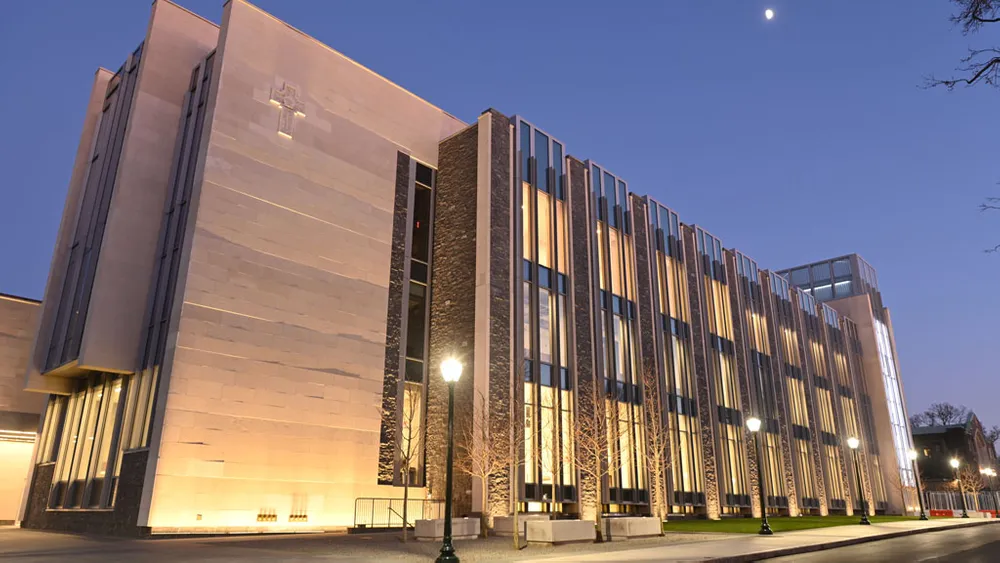 New Campus Center Addition
The new campus center addition at the Rose Hill campus was designed to LEED standards and uses passive heating and cooling technology. It is currently under construction and anticipated to be completed by 2025. In addition, all renovations of existing facilities will meet or exceed LEED for the existing buildings criterion.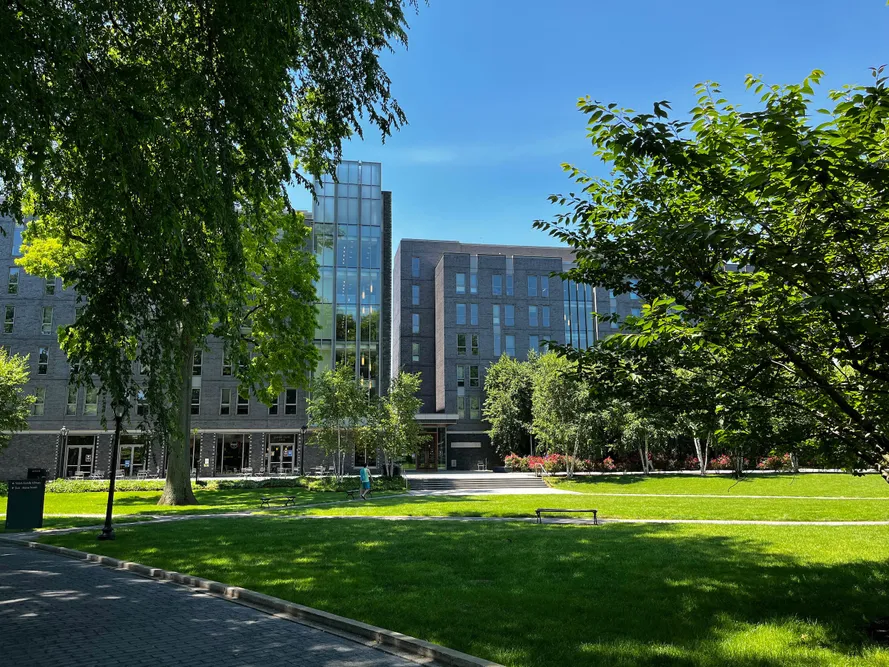 Campbell, Salice, and Conley Residence Halls
A 172,265 GSF residential complex on the Rose Hill campus, dedicated in 2010, which achieved LEED Gold Certification.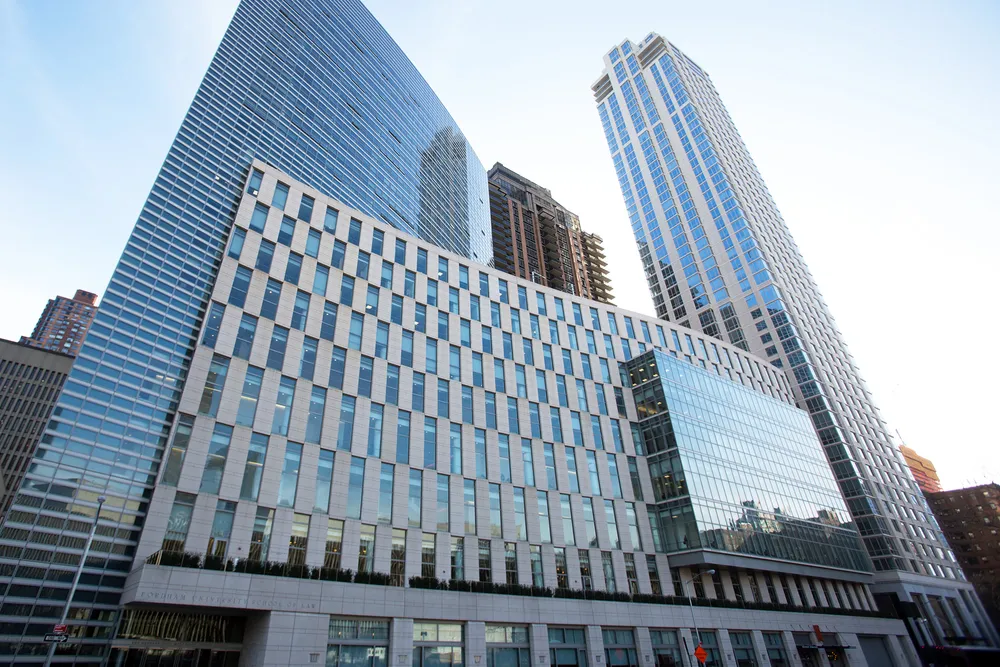 The Law School and McKeon Residence Hall
The Law School building and McKeon residential tower are Fordham's newest LEED Silver certified buildings. The new facilities have added more than 415,000 square feet of residential and academic space to the Lincoln Center campus.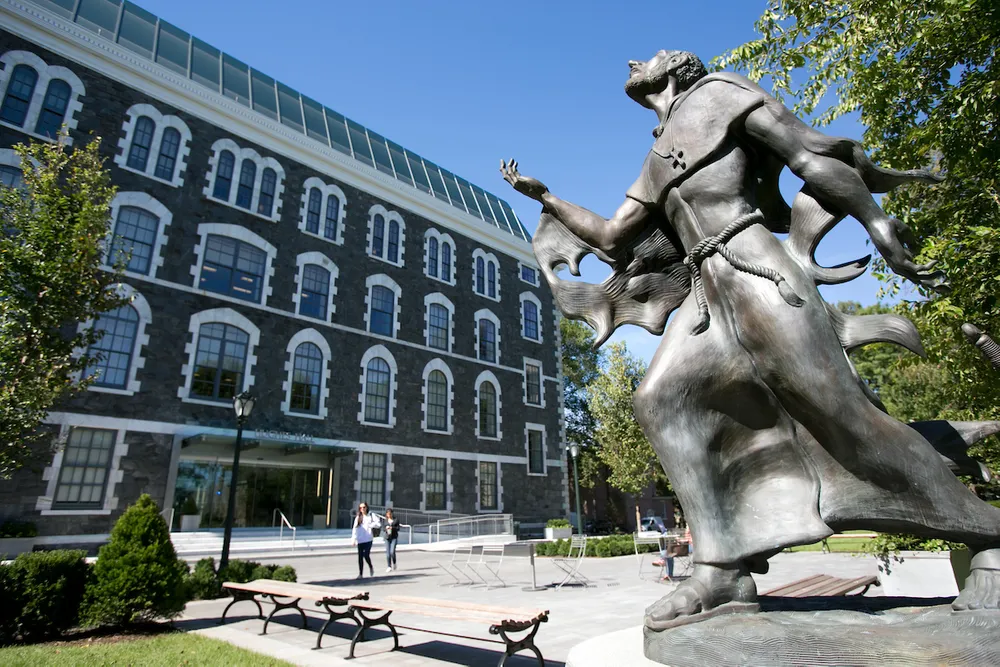 Hughes Hall
Hughes Hall is home of the Gabelli School of Business on the Rose Hill campus. In 2014, Fordham received a Merit Award from Engineering News Record for its transformation of this 19th century building.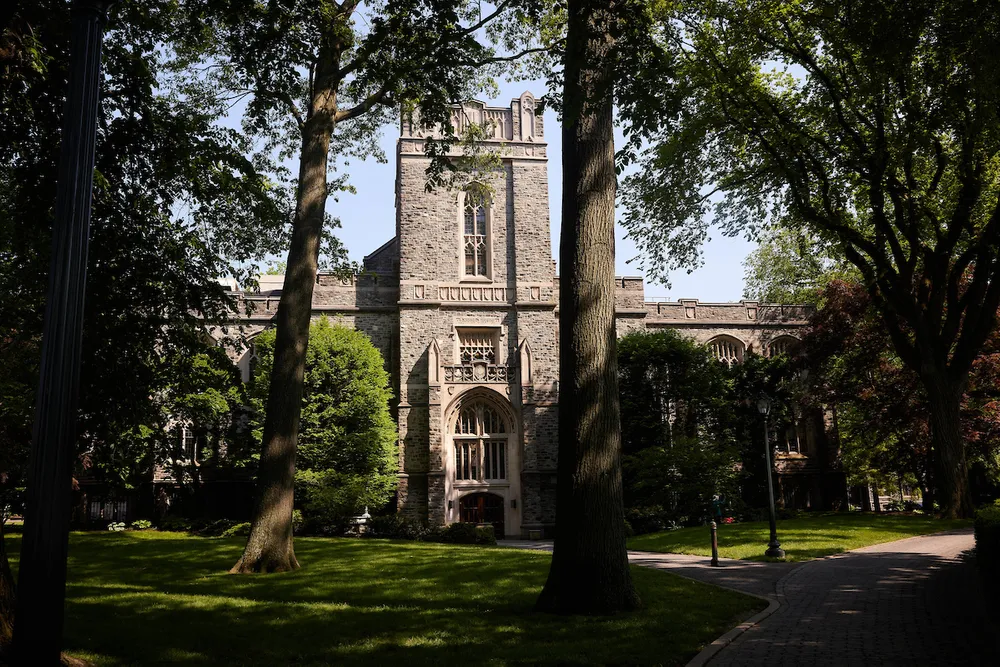 Duane Library
On the Rose Hill campus, Duane Library is home to the Theology Department and the Office of Undergraduate Admission. The University was recognized by the New York Landmark's Conservancy and received the Lucy G. Moses Award for its careful renovation and preservation in 2005.