St. Rose's Community Supported Agriculture
An Organic Food Co-op for Students, Faculty and Staff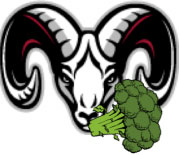 Summer 2015 Share Options:
22 Week Vegetable Share = $385
20 Week Fruit Share = $240
**One share generally feeds 2-4 people**
Weekly deliveries begin second or third week of June. The produce is supplied by Norwich Meadow Farms located in Norwich, NY.
Sign-up by April 29th at 5 p.m. Payment due by May 1, 2015.
Operated by St. Rose's Garden, an organic garden and outdoor classroom located on the Rose Hill Campus, was funded by Fordham College RH, Gabelli School of Business, and Residential Life, and assisted by Farm to Fordham, Biology Dept., Sodexo, Security, Facilities, Environmental Policy and volunteers.
St. Rose's Garden and CSA gratefully thank our supporters: Athletics, Graduate School of Arts and Science, Gabelli School of Business, Residential Life, Fordham College of Rose Hill, Department of Biological Sciences, Environmental Studies Program, Sodexo, Safety and Security, and Facilities.