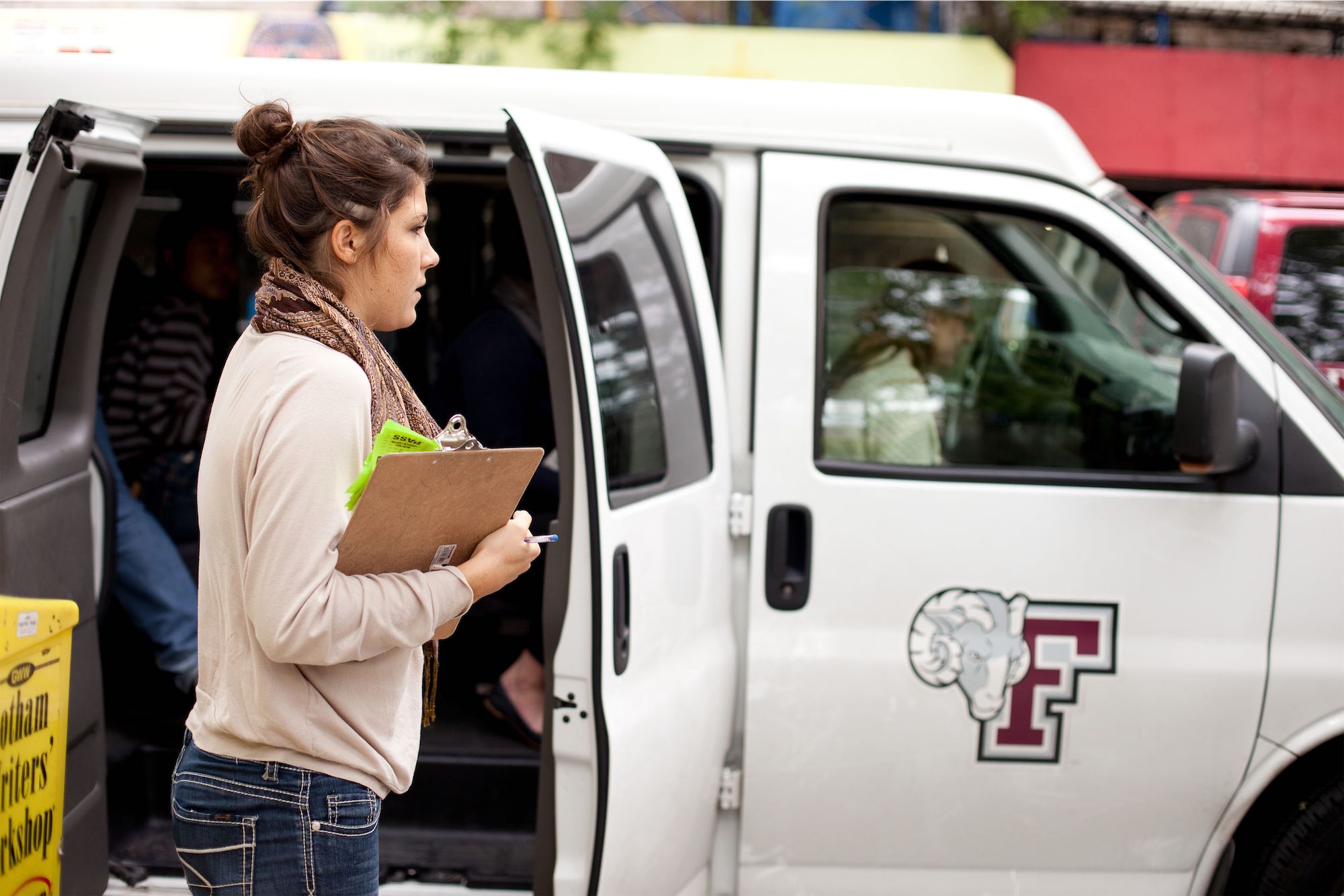 As a department transporting over 250,000 people annually between our Bronx Rose Hill campus garage and our Lincoln Center campus, employees and students who otherwise might have used their cars to travel, the Ram Van plays no small part in contributing to Fordham's carbon footprint. Since 2008, the Ram Van has also played a proportionally large role in leading Fordham's sustainability makeover.
Fordham's Department of University Transportation has converted its entire vehicle fleet of vans (50+) to biofuel with a net impact of reducing the total Ram Van emissions by at least 32%, preventing over 340,000 pounds of Co2 from entering the atmosphere yearly.
Fordham will shift its remaining vehicle fleet, including Public Safety vehicles, to primarily electric vehicles (EV's) as EV technology evolves. Currently, the University has 20 EV's in its fleet. EV charging stations are installed at the Rose Hill campus garage, with more planned.