Editor's Note: These articles were previously published by Fordham News.
After two years of virtual gatherings, Ars Nova, the annual arts and research showcase at Fordham College at Lincoln Center returned to an in-person format on April 26.
---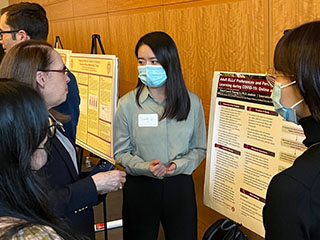 An idea from a student inspired the Fordham Graduate School of Education's first all-day retreat and research celebration for doctoral candidates at the Lincoln Center campus on May 4.
---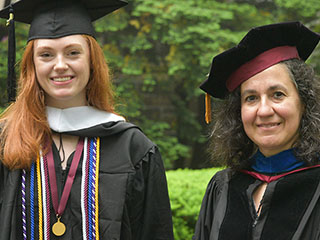 Around the world, as countries grow more wealthy and advanced, what happens to those who face extra challenges with essential things like seeing, hearing, getting around, and interacting with others?
---
When people consider the perks of Fordham's New York City location, they're not necessarily thinking about the easy access to the Bronx Zoo. Or they might think of the zoo only as a diverting way to spend a few hours or to entertain family and friends. But for Massapequa, New York, native Philip Bal, a 2019 graduate of Fordham College at Rose Hill, the Bronx Zoo offered something else: an exceptional research opportunity that helped him launch a career as a software engineer at SpaceX.
---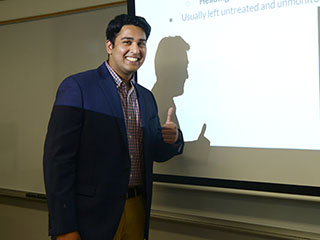 Gesturing to the stained-glass image of St. Ignatius in the Keating First auditorium, Joseph M. McShane, S.J., president of Fordham, said that the founder of the Jesuit order charged his followers with nearly an impossible task: to follow the greater glory of God or, as it's known in Jesuit terms, magis.