Fordham Club at Rose Hill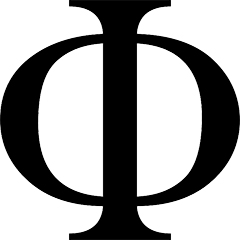 The identity of the Fordham Club is three-fold: an honor society, a fraternity and an advisory group. As an honor society and a fraternity, the Fordham Club unites dedicated and motivated seniors during their final year and stipulates continuing loyalty to Fordham in years to come. As an advisory group, members provide important formal channels of student-administration communication and consultation.
The Club was founded in the fall of 1954, and the organization's charter reads that its select membership should be "recommended by their prominence and influence in extracurricular endeavors during their first three college years, having contributed in a significant and preeminent way to the vibrant spirit of Fordham." Just as our members have been invited for over fifty years, students are invited to apply based on academic performance and community involvement.
Described today as the Dean's Cabinet, members meet regularly with the Dean of Fordham College, to provide student input regarding the directions of the College and to discuss potential changes to enhance the Fordham student experience. In so doing, we also take on projects that we believe will improve the university experience for students in years to come. This year we have formed the following committees:
Bronx Collaboration Committee aims to break down the barriers between the Fordham community and the surrounding Bronx community. We strive to integrate the cultures and histories of the two communities through collaborative programming. This year, we will facilitate interactions between Fordham and the Bronx through events such as a Field Day and Bronx Celebration Day.
Diversiphi Committee aims to create a more welcoming Fordham community through awareness and appreciation of all forms of diversity, such as religion, race, ideology, and ability. This year, we are focusing on creating a Diversiphi art event, revamping the Rose Hill American Disabilities Act webpage, and compiling a calendar of diversity events on campus.
Student Leadership and Services Committee aims to empower students to succeed through improving mental wellness, developing student leadership skills, and enhancing access to essential Fordham information. This year, we are working on planning monthly "Days of Relaxation," updating the Fordham Club website, facilitating a discussion between club leaders and OSI regarding the Club Leader Summit and the resources available to club leaders, and lastly, cooperating with Fr. Marcotte on a campus-wide mental health initiative.