FCRH Research Opportunities and Support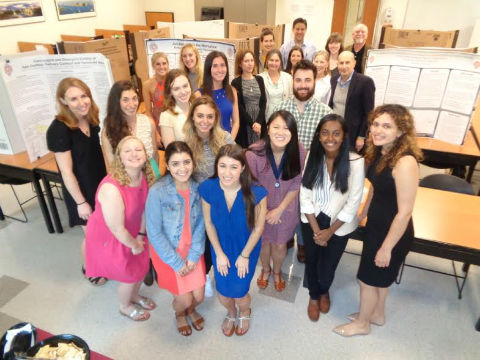 Fordham College at Rose Hill strives to provide undergraduates a diverse array of research opportunities. In addition to strengthening a student's resume and graduate or professional school applications, such experiences expand understanding of a discipline, engender productive mentoring relationships, and encourage the development of analytical and communication skills that are useful in any profession.
Throughout the year, FCRH hosts several events to highlight research taking place on campus. We also sponsor opportunities to expose students to prominent speakers and/or innovative research. Our students actively participate in conferences throughout the country and even internationally as well.
Opportunities for Funding and Professional Development
Upcoming Events
The deadline for FCRH fall research grant submissions will be posted shortly. Please visit our grant opportunities page for more information.
Check out the Council on Undergraduate Research deadlines for their student events. These are such a terrific opportunity to share your work with a wonderful audience. FCRH is so pleased to support your registration fees.
If you have any questions regarding our research opportunities or upcoming events, please contact Dr. Rachel Annunziato, Associate Dean for Strategic Initiatives. Our office is available to assist students with fellowship applications as well.