FCRH Undergraduate Research Accomplishments
Seminal Accomplishments
Council of Undergraduate Research (CUR) Chemistry Division Outstanding Mentorship Award
FCRH is proud to be the home of the Council of Undergraduate Research's Chemistry Division First Outstanding Mentorship Awardees, Dr. Ipsita Banerjee. CONGRATS to Dr. Banerjee and many thanks for her wonderful mentorship to dozens of FCRH students.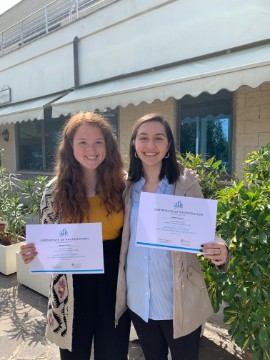 The Fordham Undergraduate Research Journal turned 10 in 2020!
In spring 2022, showing that the pandemic couldn't slow it down, our FURJ team completed their 12th edition, available here, along with the most recent editions developed entirely during the pandemic!
Dissemination Near, Far, and in Print
Our students are published scholars and global presenters! Below, Brigid Cruser (FCRH '19) and Isabel Velarde (FCRH '21) presented their work at the UNIV Congress in Rome. Their project was mentored by the late, beloved Father Joseph Koterski.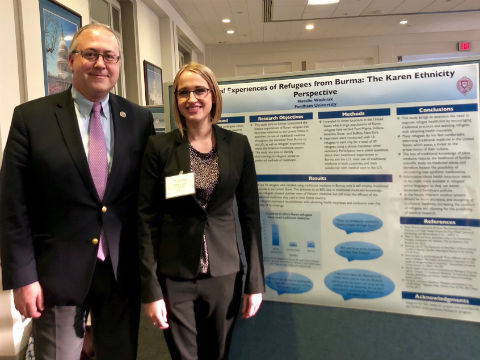 Research that Influences Policy
In 2018, a FCRH student, Natalie Wodniak (FCRH '18), was one of only 60 students in the country selected to present at the CUR Posters on the Hill event where she shared her research with congress and her hometown congressman.