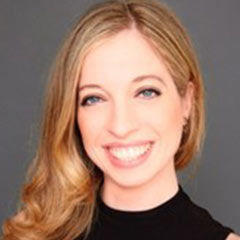 Carly Guerra is a luxury retail executive specializing in customer experience to maximize market share and sales growth. She has worked for multiple global organizations including Estee Lauder, Christian Dior, L'Oreal, and La Mer.
As an experienced performance improvement leader, Guerra has experience within several sectors of the luxury industry including strategic planning, marketing, sales, e-business, customer relationship management, customer service, education, and events. In her most recent roles, she has been responsible for leading and developing high performing teams to generate market share gains while maintaining brand equity and aesthetic excellence.
Guerra earned her MBA from Fordham University and an MPS in Cosmetic and Fragrance Marketing and Management from the Fashion Institute of Technology. She served as President of the F.I.T. Cosmetic and Fragrance Alumni Association for three years. Guerra has taught a course in Communications and Presentation Skills at F.I.T. as an adjunct instructor and has participated in the school's recruitment and selection process. She has also been a guest speaker at multiple industry events.