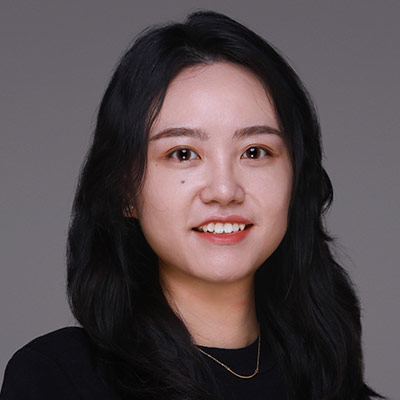 Assistant Professor
Information, Technology, and Operations
Joined Fordham: 2022
General Information:
140 W. 62nd Street, Room 413,
New York, NY 10023
Email: [email protected]
Jiaying Deng is an assistant professor in information technology and operations at the Gabelli School of Business. Her research interests include fintech, sharing economy, and AI in digital platforms. Prior to joining Fordham University in 2022, she received a bachelor's degree from Shanghai University of Finance and Economics and a Ph.D. from the University of Washington.

Deng, J., Yang, M., Pelster, M., & Tan, Y. (Forthcoming). Social trading, communication, and networks. Information Systems Research
Deng, J., Ghasemkhani, H., Tan, Y. and Tripathi, A.K., 2023. Actions speak louder than words: Imputing users' reputation from transaction history. Production and Operations Management, 32(4), pp.1096-1111.