2019 Workshop: Guide Your Career (Not the Other Way Around)
Whether you're just starting out, preparing for a promotion, or changing career paths, learn how to develop and leverage your personal brand to meet your professional goals. Discover how to take a flexible, proactive approach to your career while staying true to your values in today's ever-changing world.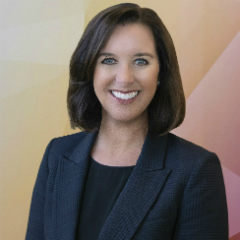 Donna Morris, PAR, Chief Human Resources Officer & Executive Vice President, Employee Experience, Adobe Systems Incorporated
Donna Morris is the chief human resources officer & executive vice president for employee experience at Adobe Systems Incorporated. "Disrupt or be disrupted" is her rallying cry. Whether it's abolishing Adobe's annual performance reviews, dramatically expanding its family leave policy, or, most recently, achieving global gender pay parity across all 32 countries where Adobe has employees, she has set an industry agenda that helps make Adobe a great place to work.
---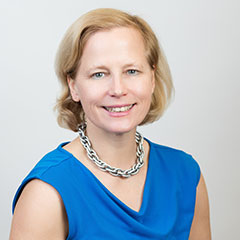 Annette McLaughlin, Director, Office of Career Services, Fordham University
Annette McLaughlin is the director of Fordham University's Office of Career Services; she brings 25 years of experience in coaching, corporate recruiting, leadership training, career advice, and strategy consulting to her role. Prior to joining Fordham, she founded Career Coach-360, a coaching, training, and consulting firm that was awarded the 2014 New York State Small Business Development Corporation's Phoenix Award.
---