2019 Values-Based Leadership: How Jesuit Education Enriches Leadership Styles
How does being "a woman for others" translate into life and work? Panelists share how their Jesuit education has informed the culture of civility, care, and mentoring they have fostered in their personal and professional lives.
Moderator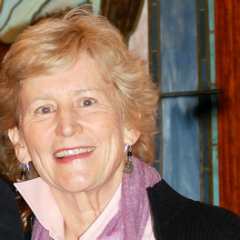 Joan Cavanagh, Ph.D., Director of Campus Ministry for Spiritual and Pastoral Ministries, Fordham University
Joan Cavanagh, Ph.D., is a familiar presence at Fordham University, where she has ministered for 22 years in various capacities. Currently she is the director of spiritual and pastoral ministry for the University, and she serves as the director of Campus Ministry at the Westchester campus.
---
Panelists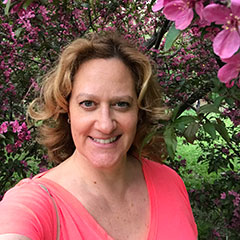 Debbie Santalesa, GABELLI '91, Lead, Emergency Preparedness and Planning, CARE International
Debbie Santalesa, GABELLI '91, has spent the last 15 years working with the United Nations and various NGOs—including the Global Fund, Concern, and CARE International—in a number of humanitarian-related roles, spending significant time in the Middle East (in Jordan, Iraq, Turkey, Syria, and the West Bank/Gaza) as well as holding various oversight roles in Europe (in Italy and Geneva), Asia (in Bangladesh and Pakistan), and Africa (in Togo, the Ivory Coast, the Democratic Republic of the Congo, and Kenya).
---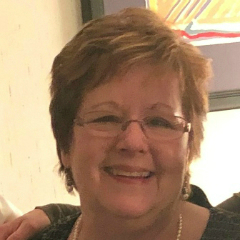 Eleanor W. Sauers, GRE '02, '07, Parish Life Coordinator, St. Anthony of Padua Parish; Adjunct Professor of Religious Studies, Fairfield University
Eleanor W. Sauers, GRE '02, '07, holds both a master's and doctorate degree in religious education and pastoral ministry from Fordham University, where she was inducted as a member of the Phi Kappa Phi Honor Society. The focus of her dissertation was on the ecclesiological implications of transitions in parish life in the United States, focusing in particular on the lived experience of the parish in which she worked.
---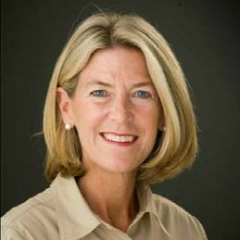 Susan Stone, PAR, Spiritual Director and Volunteer
Susan Stone grew up on Long Island and in New York City. She attended Clark University in Worcester, Massachusetts, and graduated cum laude with a B.A. in international relations.