2019 The Life Cycle of Philanthropy: Planning and Gifting Vehicles for Charitable Giving
By 2020, women are expected to control $22 trillion—or two-thirds—of personal wealth in the United States, according to MarketWatch. Panelists will discuss strategies for budgeting philanthropy across various stages of personal and professional development.
Moderator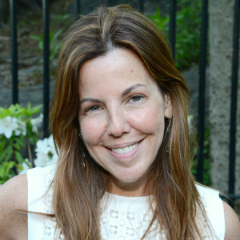 Catherine Blaney, FCLC '86, CEO, CBlaney Group; Head of Partnership Development, Bloomberg Philanthropies
Catherine Blaney, FCLC '86, is the head of partnership development for Bloomberg Philanthropies, where she fundraises and develops partnerships with several different initiatives that are partnered with the organization. Catherine has also been a special advisor to the president & CEO of the National 9/11 Memorial & Museum since 2006.
---
Panelists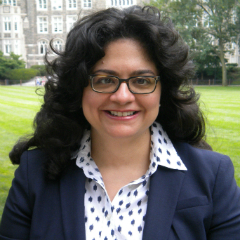 Jackie Comesañas, FCLC '83, Senior Director of Gift Planning, Fordham University
Jackie Comesañas, FCLC '83, is the senior director of development for gift planning at Fordham University, where she has worked for more than four years. In that capacity, she oversees the University's 1841 Legacy Society, heads its bequest and charitable gift annuity administration, and provides guidance to alumni and friends who are interested in making a gift to Fordham in their estate plans
---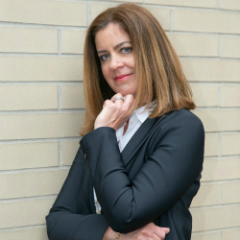 Kathleen Entwistle, GABELLI '92, Senior Vice President, Wealth Advisor, and Senior Portfolio Manager, UBS
Kathleen Entwhistle, GABELLI '92, is a senior vice president for wealth management and a financial advisor at UBS. She is also a Certified Financial Planner and a Certified Divorce Financial Advisor.
---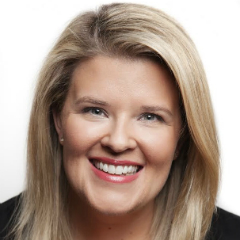 Christie Houlihan, LAW '11, Senior Director and Counsel, Houlihan-Parnes Realtors LLC
Christie L. Houlihan, LAW '11, is senior director and counsel at Houlihan-Parnes Realtors LLC. Her work focuses on development, financing, and legal representation for the company's portfolio of more than 8.5 million square feet of office, retail, industrial, and mixed-use space and more than 25,000 multifamily units across the United States.
---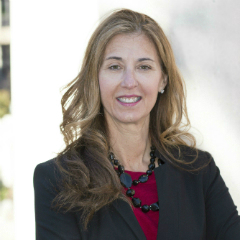 Marie Treanor, PAR, Director of Legacy Family Engagement, The George Washington University
Marie Treanor has been part of The George Washington University Office of Alumni Relations since 2016, where she has created a groundswell of support for The George Washington School of Business and the Legacy Alumni Engagement Office. Marie holds a bachelor's degree in accounting and a Master of Public Administration from the university.
---