Calder Hall at the Calder Center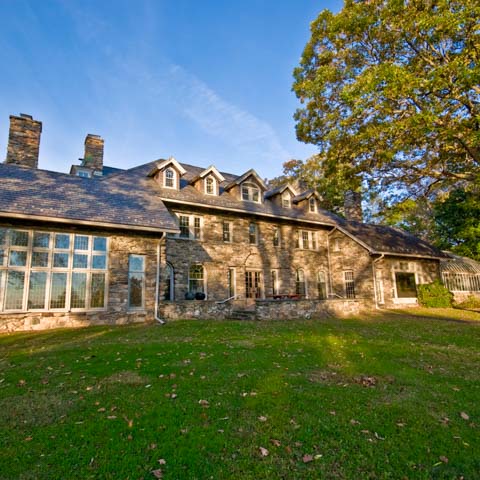 Calder Hall is a 13,000 square foot, 27-room stone mansion, which was formerly the Calder Family residence, built in the early 1900s. Today it is used as an educational and research facility with modern workspaces and full ADA / wheelchair access. It contains seminar rooms, research library, research and teaching laboratories, faculty offices, student study area, a full kitchen and dining area, and guest rooms for visiting scientists.
If you are interested in using this space for research, please contact us at [email protected].