Lakeside Lodge at the Calder Center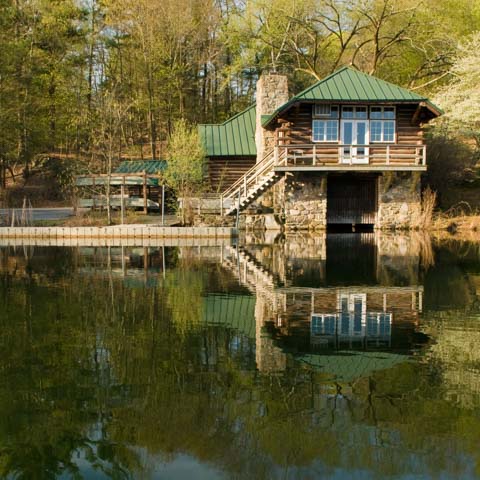 This turn-of-the-century, 2,600 square foot log cabin is located on the south shore of Calder Lake. One of the original buildings on the property it is in the early stages of renovations into a classroom/teaching lab space. The ground floor provides an equipment storage area, and a lake-connected boathouse. An outside dock, adjacent to the Lodge, also provides boat access to Calder Lake.
If you are interested in using this facility for research or education, please contact [email protected].