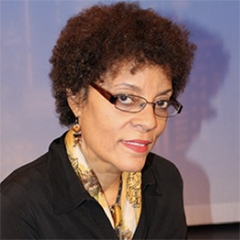 Television Producer and Strategic Communications Specialist for Human and First Amendment Rights
[email protected]
Linkedin/in/Cornick
Melissa Cornick is an independent documentarian/television producer of original investigations and a strategic communications consultant on issues that highlight human rights and the human condition.
Cornick is a motivational speaker who lectures at colleges, organizations and groups
such as Fordham University, CUNY, Adelphi University and the Poynter Institute about topics related to journalism, ethics, free speech and citizens' rights as related to U.S. society and history. Cornick mentors students and apprentices to emphasize the highest of standards and practices in journalism, communications and television producing. She serves on the Board of Advisors at Fordham College at Lincoln Center.
Cornick is recognized by the journalism industry as an award-winning television producer through her pioneering work at 20/20, Dateline, 60 Minutes and Nightline, including one investigation that led to the release of 24 wrongfully-convicted prisoners. Her awards include a First Place National Edward R. Murrow award for her dedication to the fact-driven storytelling tradition in highlighting issues that the world needs to know. Cornick's career began in the Walter Cronkite documentary Unit at CBS News. Here she developed her signature style of original reporting through the sources she calls "everyday people" as ratings-winners effecting change for the public good. Cornick's motto for successfully uplifting society is, "Anyone can do it and everyone should."
Cornick received her Undergraduate Degree in Communications with honors from Fordham College Lincoln Center and her Masters Degree in Strategic Communications from Columbia University.