Spotlight: Helping Tell the Story of a Fashion Icon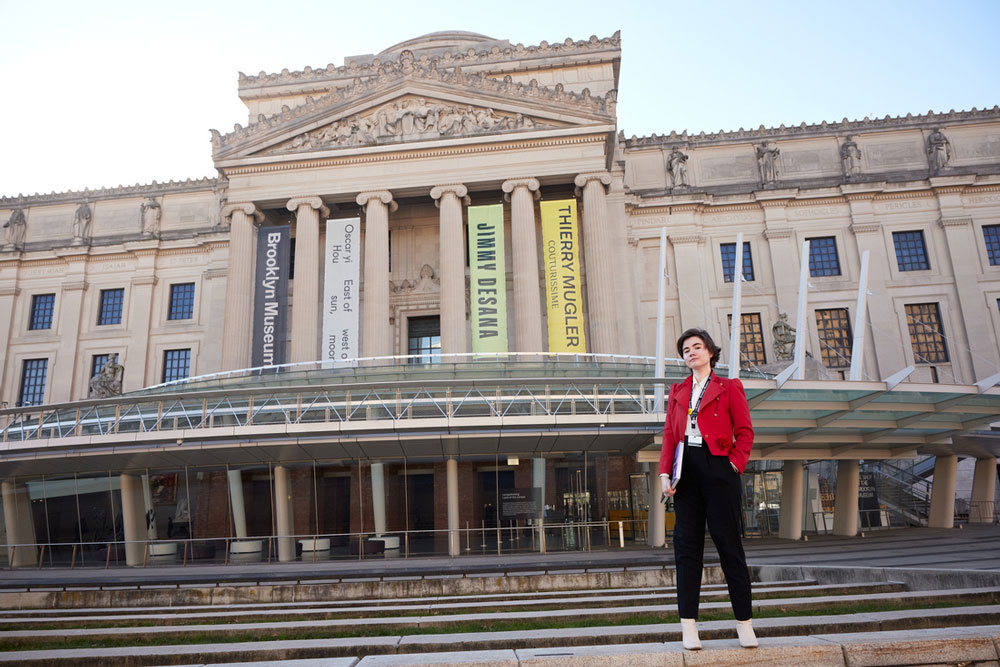 Seeking help with an upcoming exhibition at the Brooklyn Museum, where she is manager of visitor engagement, Jessica Murphy turned to her alma mater, Fordham, and its Serving the City Internship Program.
That's how Fordham student Caridad Kinsella (pictured above) came to spend an exciting and rewarding few months at the museum, working on exhibits including a retrospective of fashion visionary Thierry Mugler. Kinsella synthesized voluminous background information on Mugler to create informational materials for tour guides and other museum staff; they also provided insightful feedback during internal discussions about the museum's website.
With a love for fashion and a background in humanities and digital technologies, as well as other qualifications, Kinsella was well matched to the position, said Murphy, FCRH '91. Throughout the internship, Kinsella felt welcomed, wanted, and valued, and gained confidence in their abilities that will serve them well over the long term. "I've done real work with real impact," Kinsella said, "and that is incredibly valuable."