Rose Hill Honors Orientation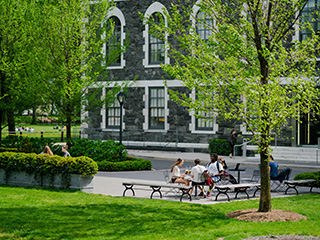 In order to support your social and academic transition from high school to college, the Rose Hill Honors Program provides a series of events every fall to introduce new students to Fordham and the Honors community. These annual events include a student-run scavenger hunt in Central Park, a program-wide Fall Fest Picnic, and a relaxed Dinner with the Director.
Students will also have multiple individual and group advising sessions with the Honors associate director in their first few months on campus.