Finance and Accounting Programs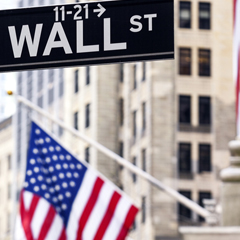 The Gabelli School's finance and business economics faculty offers open-enrollment programs throughout the year on topics chosen to match the interests of the practitioner community.
Current offerings
Corporate Compliance Institute
The Gabelli School of Business Summer Compliance Institute offers a one-week intensive training on the fundamentals of an effective Compliance Function within financial services firms, the evolving role and skill sets of the compliance officer, and the interconnectivity between compliance, risk, governance and other lines of defense.
ESG Courses
Environmental, social, and governance (ESG) concerns are becoming part of mainstream business discussions, and they require that companies consider more than just profit but create value for all stakeholders, including society. Our ESG courses curriculum is available in several formats and is eligible for CPE credit to help professionals navigate the ESG landscape.
M&A Dealmaking Course
Middle-market companies may not sound as exciting as the biggest firms that bring in billions at a time or the flashy startups that thrill and awe, but the strength of the overall economy depends on the health of the middle market. It's also where you can find great deals.
Interested?
If you see a program above that interests you, contact [email protected] to learn more about upcoming opportunities.