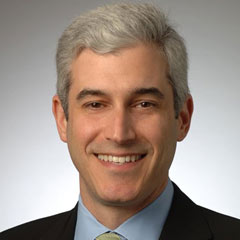 Recognized advisor, writer, and speaker on sustainable business
Winston Eco-Strategies, Founder
Andrew Winston is a guest lecturer at Fordham University's Gabelli School of Business. Winston provides students with an entertaining message of practical optimism: the world's challenges are great, but business has the tools, resources, and creativity to create a sustainable world.
Winston is a globally recognized expert on how companies can navigate and profit from humanity's biggest challenges. He is the author of Green to Gold and The Big Pivot.
As founder of Winston Eco-Strategies, Winston's views on strategy have been sought after by many of the world's leading companies, including Boeing, HP, J&J, Kimberly-Clark, PepsiCo, PwC, and Unilever.
He received his BA in Economics from Princeton, an MBA from Columbia, and a Masters of Environmental Management from Yale.