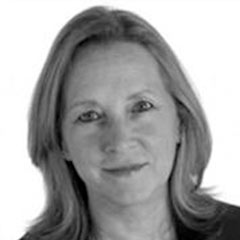 Senior Fellow, Center for Humanistic Management, Gabelli School of Business
Harvard University, Associate Professor at the Weatherhead Center for International Affairs
Dr. Donna Hicks is an advisor to the Center for Humanistic Management at Fordham University's Gabelli School of Business. She supports the LPO area with teaching the importance of dignity in organizational leadership.
She is an Associate at the Weatherhead Center for International Affairs at Harvard University. Hicks was Deputy Director of the Program on International Conflict Analysis and Resolution (PICAR). She worked extensively on the Israeli/Palestinian conflict and as a member of the third party in numerous unofficial diplomatic efforts.
In addition to her work in the Middle East, Hicks founded and co-directed a ten-year project in Sri Lanka, which brought the Tamil, Sinhalese and Muslim communities together for dialogue.
Hicks has taught courses in conflict resolution at Harvard, Clark, and Columbia Universities and conducts trainings and educational seminars in the US and abroad on the role dignity plays in healing and reconciling relationships in conflict as well as dignity leadership training. She is the author of the books, Dignity: It's Essential Role in Resolving Conflict and Leading with Dignity: How to Create a Culture That Brings Out the Best in People.