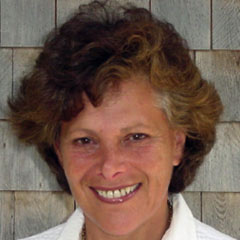 Senior Fellow, Center for Humanistic Management, Gabelli School of Business
Harvard University, Psychology Department, Professor
The Langer Mindfulness Institute, Founder
Dr. Ellen Langer, Ph.D., is a social psychologist and the first female professor to gain tenure in the Psychology Department at Harvard University. She is the author of eleven books, including Mindfulness and The Power of Mindful Learning and more than two hundred research articles written for general and academic readers on mindfulness.
Langer has been described as the "mother of mindfulness" and has written extensively on the illusion of control, mindful aging, stress, decision-making, and health. She is the recipient of a Guggenheim Fellowship and three Distinguished Scientist Awards, the World Congress Award, the NYU Alumni Achievement Award, and the Staats award for Unifying Psychology.
Langer is a frequent speaker on mindfulness at academic, professional and public events. She is also the founder of Langer Mindfulness Institute and is a gallery exhibiting artist. She advises the LPO area in the field of mindful leadership research and teaching.