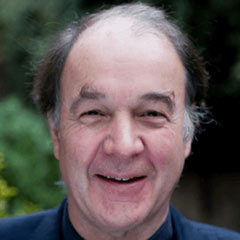 Chair, The Well Being Economy Alliance (WEAll)
New Economics Foundation, Former Executive Director
New Economy Coalition (USA), Board Member
Stewart Wallis was the executive director of the New Economics Foundation, the UK's leading think tank for social, economic, and environmental justice, from 2003 through 2015. Wallis leads the efforts to a global alliance to create an economy focused on well-being (WEAll), which was initiated at several meetings at Fordham University.
Wallis is a board member of the New Economy Coalition (USA), Vice-Chair for the World Economic Forum's Global Agenda Council on Values, and Trustee of the Forum's Inclusive Growth Global Challenge. His expertise includes global governance, functioning of markets, links between development and environmental agendas, the future of capitalism, and the moral economy.
Wallis graduated in Natural Sciences from Cambridge University and holds a master's degree in business and economics at London Business School. His previous positions include working with the World Bank in Washington, DC on industrial and financial development in East Asia, as well as serving as Managing Director for Robinson Packaging (UK).