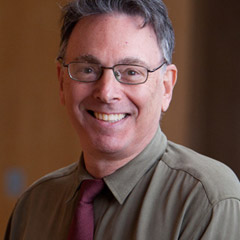 Professor
Law and Ethics
Joined Fordham: 1991
General Information:
140 W. 62nd Street, Room 310,
New York, NY 10023
Email: [email protected]
Kenneth Davis earned a B.A. in psychology at the State University of New York at Binghamton and an M.A. in psychology from University of California at Long Beach, from which he graduated with honors. He attended the University of Toledo College of Law, where he was a published editor of the law review and again graduated with honors. After receiving his J.D., he served as law clerk to Matthew Jasen, former associate judge of the New York State Court of Appeals, and then as senior law clerk to Sol Wachtler, that court's former chief judge. As a senior litigation attorney at Parker, Chapin, Flattau & Klimpl, Professor Davis acquired more than a decade of in-the-trenches legal experience, handling and supervising a broad range of federal and state court cases.

Professor Davis is also an adjunct professor at Seton Hall University School of Law, where he teaches employment law. As a public arbitrator for FINRA, the Financial Industry Regulatory Authority, Professor Davis has participated on numerous securities arbitration panels, often serving as chairperson. He also has lectured regulators at FINRA on securities law and has taught at Peking University in China. Having written on a wide range of topics, Professor Davis has concentrated primarily on arbitration, employment discrimination and executive compensation. His work has been published in an array of prestigious legal journals and is frequently cited in both judicial opinions and scholarly works.

A former lead guitarist in a rock band, Professor Davis is a golf enthusiast, an avid reader and a devoted Yankee fan who tries to remember that Red Sox fans are people, too. He is also a published fiction writer.

J.D.: Univ. of Toledo
Master's: Cal St., Long Beach
Bachelor's: SUNY Binghamton

Employment Discrimination
Arbitration, domestic and international

Kenneth R. Davis, The End of an Error: Replacing 'Manifest Disregard with a New Framework for Reviewing Arbitration Awards, 60 Cleveland St. L. Rev. 87 (2012).