Lerzan Aksoy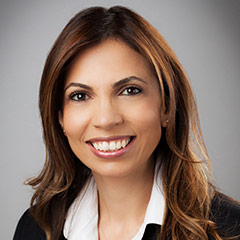 Lerzan Aksoy is Associate Dean of Undergraduate Studies and Strategic Initiatives, Professor of Marketing and Managing Director of the Responsible Business Coalition at the Gabelli School of Business. A prolific writer and scholar, Dr. Aksoy has co-authored or edited five books. Her most recent book, The Wallet Allocation Rule, is a New York Times and USA Today bestseller. She served as co-chair of AMA SERVSIG and is currently on the Board of Trustees of Marketing Edge, a member of the Academic Council of the AMA and academic partner for the American Innovation Index. She has been featured in media including CNN, CNBC, Wall Street Journal and Harvard Business Online and is a frequent keynote speaker
---
Frank Zambrelli
Frank Zambrelli is Executive Director of the Responsible Business Coalition at Fordham University's Gabelli School of Business. His extensive professional experience spans fashion and retail, and the environmental, social and governance (ESG) implications therein. Zambrelli began the award-winning studio, Design Quadrant, and more recently launched the NYC-based, sustainable luxury brand, 1 Atelier. In Frank's latest venture, he joins his former colleagues from the Fair Fashion Center in the formation of an ESG retail practice within Accenture, the multinational professional services company, shaping strategy, digital technology and operations through the lens of sustainability and a more responsible future. A regular face in digital, broadcast and print media, his latest work focuses on guiding industries in disruption toward a more data-driven, equitable and regenerative future.
---
Sertan Kabadayi
Sertan Kabadayi is Professor of Marketing, Director of Teaching Excellence and Academic Co-Director of the Responsible Business Coalition at Gabelli School of Business. He holds a PhD in marketing from Baruch College of the City University of New York. Dr. Kabadayi conducts research primarily in the services and transformative service areas, with an emphasis on consumer and societal wellbeing. Furthermore, he is doing research related to refugees and refugee integration into host countries. Dr. Kabadayi has received numerous awards over the years for his dedication and service to students and faculty. He currently serves as the Associate Editor of Journal of Services Marketing and Journal of Creating Value. He is also Editorial Board Member of Journal of Service Management, Journal of Service Theory and Practice and Psychology and Marketing.
---
Michael Pirson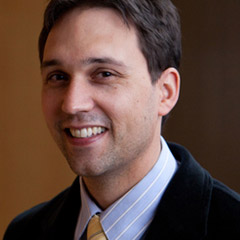 Michael Pirson is William J. Loschert Endowed Chair in Social Entrepreneurship, Professor, Area Chair, Leading People and Organizations and Academic Co-Director of the Responsible Business Coalition at Gabelli School of Business. A native of Germany, Dr. Pirson has worked and lived in Switzerland, France, China, Costa Rica and the United States. Before beginning his academic career, he worked for an international consulting group for several years and then started his own private consultancy. He has worked for and with businesses, nonprofits, embassies, political campaigns, and local and national governments. Dr. Pirson is the founding partner of the Humanistic Management Network, an organization that brings together scholars, practitioners and policymakers around the common goal of creating a 'life-conducive' economic system. Dr. Pirson is a research fellow at Harvard University and serves on the board of three social enterprises in the United States.
---
Cara Smyth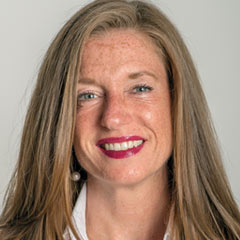 Cara Smyth is a Gabelli Fellow, founder of the Responsible Business Coalition and serves as the chair of Rockefeller Philanthropy Advisors: Fashion Makes Change. Cara is also global managing director at Accenture in Resilient Responsible Retail/Sustainability. Cara joined Fordham University and Accenture from her post as the founding director of the Fair Fashion Center and VP of Glasgow Caledonian New York College (GCNYC). A former global fashion industry veteran, Cara held senior executive positions at Jil Sander, Burberry and other venerable companies. In her role bridging industry, academia and a sustainable future, she served as a board member for Glasgow Caledonian University and Sing for Hope, is an RSA Fellow, a Tribeca Disrupter, and is on the Sustainability Accounting Standards Board (SASB) Global Sector Advisory Council.
---
Patrick Struebi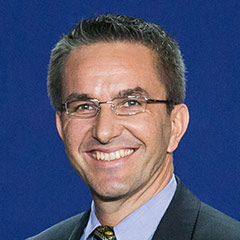 Patrick Struebi is a Gabelli Fellow at Fordham University's Gabelli School of Business, where he teaches Social Innovation. He is the founder and CEO of the Fairtrasa Group, a pioneering social enterprise that lifts marginalized small-scale farmers out of poverty. He is also the co-founder of Blooom, a cutting-edge AgTech platform with the goal of lifting one million farmers out of poverty by 2023. For his work with Fairtrasa, Struebi was selected as an Ashoka Fellow, an Endeavor high-impact Entrepreneur, a Yale World Fellow and has been a Social Entrepreneur of the Year for the Schwab Foundation (2014), the ABC Foundation (2012), Univision (2012), and Visionaris (2009). In 2014, the World Economic Forum named Struebi a New Champion, and he is also a member of the Clinton Global Initiative.
---
Katherine Milligan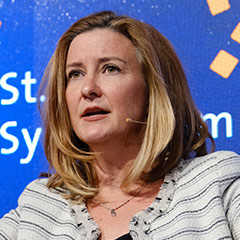 Katherine Milligan is a Gabelli Fellow at Fordham University's Gabelli School of Business, head of gender diversity at Bamboo Capital, and is a strategic advisor, coach, board member, and mentor to individuals and institutions working to achieve greater social impact. In her role as a Gabelli Fellow, she teaches a global immersion course on social innovation and social entrepreneurship. Milligan was the executive director of the Schwab Foundation for Social Entrepreneurship, which supports the largest community of late-stage social entrepreneurs in the world. Milligan is the author of over 17 publications, articles, and blogs published by International Institute of Economics, Stanford Social Innovation Review, MIT journal Innovations, World Economic Forum Agenda, and the Harvard Business School
---
Leigh Anne Statuto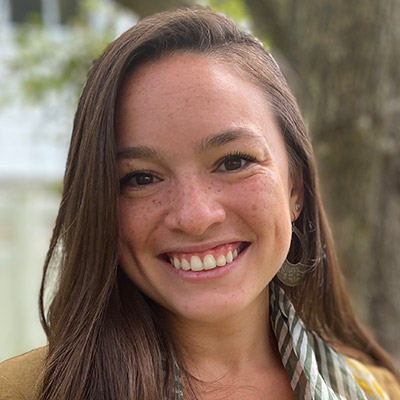 Leigh Anne Statuto is the Coordinator for the Responsible Business Coalition. After graduating from Fordham University in 2016, she went on to work in the nonprofit sector aiding in homelessness prevention within NYC. Recognizing the severe urgency of the climate crisis and seeking to dedicate her career towards accelerating solutions, Leigh Anne pursued and recently received an MBA in Sustainability from Bard College where she focused on impact investing and regenerative food systems. She has worked on a myriad of sustainability projects, most notably helping to launch carbon labeled menus for Just Salad. Leigh Anne is the co-chair of Slow Food NYC's Snail of Approval Committee and consults private foundations on strategic planning and organizational development.