Three Convenient Locations for Adult Learners
We draw students from across the tri-state region, and because geographic convenience is a key element in an adult learner's success, you can take courses at any of Fordham's three campuses.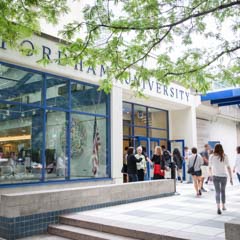 Lincoln Center
The 8-acre Manhattan campus, at 60th Street and Columbus Avenue, spans two city blocks, with a landscaped plaza where you can find a respite from the City without actually leaving it.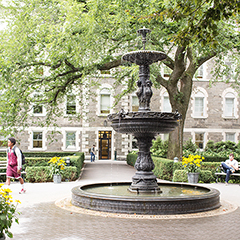 Rose Hill
Our 85-acre Bronx campus features Gothic architecture and tree-lined walkways and is adjacent to the New York Botanical Garden in the Northern Bronx.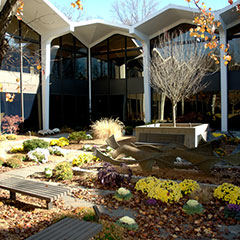 Westchester
Our Westchester Campus is in West Harrison, just off Route 287, near the Hutchinson River Parkway and Route 684.