Real Estate Salesperson's Licensing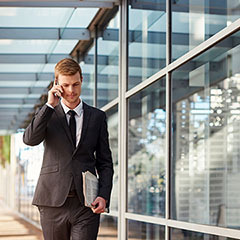 The Fordham Real Estate Institute offers the 77-hour New York Real Estate Salesperson's License Qualifying Course, which is required to become a licensed real estate salesperson in New York state. As per Article 12-A of the Real Property Law, anyone who, on behalf of another and for a fee, negotiates a sale, exchange or rental of real property; collects rent; or negotiates a commercial loan secured by a mortgage must be licensed.
REGISTER for SALESPERSON'S COURSE
Three steps to become a licensed real estate salesperson in New York:
Successfully complete the 77-hour New York Real Estate Salesperson's Licensing Course (REPM-0200 at the Fordham Real Estate Institute)
Locate a licensed broker to sponsor you
Pass the New York State Real Estate Salesperson's Licensing examination
SELF-PACED Online New York Real Estate Salesperson's Licensing Course REPM-0200/$395
This course enables students to complete the mandatory 77-hour curriculum entirely online in order to confidently prepare for their New York state exam and real estate practice.
Students may register for this self-paced course at any time during the semester.
Students have six months to complete the course.
Students may request an extension of the six-month limit. Extension options are one or three months. Email

[email protected]

to make the request.
Students are required to sit for the final course exam via Zoom.
No textbook is required for this online course.
A Fordham Real Estate Institute INSTRUCTOR will be available during the online course to answer questions.
Topics covered include residential and commercial real estate matters, license law and regulations, law of agency, real estate instruments, estates, and interests, real estate financing, land use regulations, construction, valuation, human rights issues, fair housing law, real estate mathematics, and environmental issues.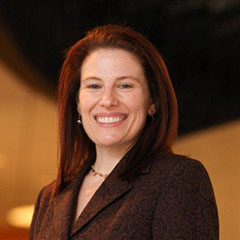 Meet your Fordham REI Instructor
Wendy Tilton is available to assist you as you complete the 75-hour online NY RE Salesperson's licensing course. As an experienced instructor and professional, Wendy can help with all of your course content questions.
Refund Policy for the online Salesperson's Licensing Course
Students are eligible for a 100% tuition refund if they withdraw from the course within seven calendar days of the date of registration. No refund thereafter.