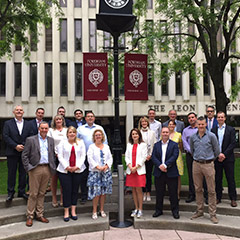 Each Gateway Program is customized based on your needs.
Our academic team will consult with you to identify your group's learning goals. Then, based on your objectives, we will assemble an array of faculty lectures, executive speakers, corporate visits, and cultural experiences to achieve those goals. Programs are typically geared toward students at the MBA, MS, or executive level.
Some of our past programs will provide examples. Gateway Programs typically last one week, but we can design shorter or longer programs if you prefer.