The Leadership Accelerator program operates under the expert guidance of The Gabelli School's graduate business faculty and leadership coaches. Each topic will be covered by a specialist in that respective field, providing one-of-a-kind, small group access to renowned scholars.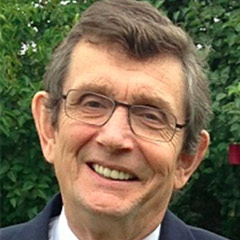 Faculty Director: Dr. Stephen G. Payne
Whether coaching CEOs, speaking to groups of managers, young people, or the disadvantaged, Dr. Payne sparks deep motivational forces that illuminate new paths to leadership success; impacting both the individual and the organization.
A former CEO, he has 25 years of guiding businesses and individual leaders to discover their true potential. Dr. Payne's coaching is deeply rooted in strategy and measurable results. He is the author of The First Rule of Leadership, Total Leadership, Manage Your World on One Page, Driving Growth Through Leadership, The Joy of Work, and Leadership Inspirations - Ideas to Lift You to Greatness.
Partial Faculty List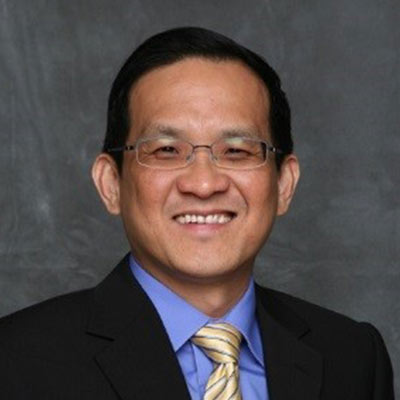 Michael Cheah
Professor Cheah has more than 30 years of market experience. Until recently, he was the executive vice president of Capital Position, one of the financial industry's premier positioning, growth strategy, and global marketing firms. Before that, he worked as the senior vice president and senior portfolio manager responsible for all investment-grade fixed income portfolios at AIG SunAmerica Asset Management Corp. He also spent 17 years at the Monetary Authority of Singapore (MAS), where he was the head of the U.S. Bond Division, Markets, and Investment Department, and chief representative of the New York office. His responsibilities at MAS included managing foreign-exchange reserves and overseeing external relationships with financial and government institutions in the United States.
Professor Cheah also has taught Global Finance and Macroeconomics at New York University, where he was senior adviser for the private sector concentration. He received his bachelor's degree in business administration from the National University of Singapore and a master of science degree in management from London Business School, where he was a Sloan Fellow and an MAS postgraduate scholarship recipient. He is also a Chartered Financial Analyst and financial risk manager.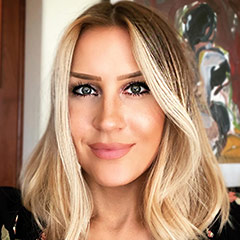 Sophia Town
Sophia Town, PhD, is an assistant professor of organizational behavior in the leading people and organizations area at the Gabelli School of Business. She received her PhD from Arizona State University in 2019.
Professor Town's research focuses on leadership and human flourishing. She explores how people navigate the increasing complexities of work with wisdom and insight. Central topics include emotion and organizing, organizational paradox, and mindfulness.
Professor Town's work reflects an interdisciplinary spirit, drawing on modern social science and ancient wisdom traditions, to address critical leadership problems. In this vein, she enjoys collaborating with others who bring theoretical diversity to significant leadership problems. Her work has been supported by a grant from the Lincoln Center for Applied Ethics and the Transformation Project. In 2018, Professor Town was named the Jeanne Lind Herberger Fellow for transformative research on work and life.
As an educator, Professor Town's classes are guided by the question: How can we use business education to develop compassionate leaders and build a flourishing world? She grounds these courses in transformational pedagogy, experiential learning, and mindfulness-based approaches with the goal to move students from knowing to becoming.
Her favorite classes to teach are Mindful Leadership and Principles of Management. In 2018, Professor Town received Arizona State University's Teaching Excellence Award. In 2020, she was involved in redesigning the Gabelli School's core management course to function as a pedagogical research lab within the leading people and organizations area.
Professor Town currently serves as a research consultant for ASU's Center for Mindfulness, Compassion, & Resilience. She also serves as a research fellow for Fordham's Center for Humanistic Management.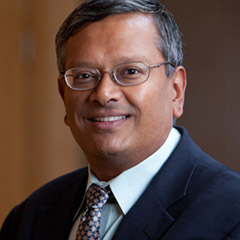 K. Chidambaran ¨Chidi¨
N.K. Chidambaran is an associate professor of finance at the Gabelli School of Business. Prior to his career at Fordham, he served on the faculty at Rutgers University and Tulane University.
Professor Chidambaran teaches corporate finance, corporate governance and risk management, and he does research in corporate finance and financial derivatives. His work has been published in leading academic journals such as the Journal of Financial Economics, the Journal of Risk and Insurance, the Journal of Derivatives and the Financial Analysts Journal, as well as in books and as part of conference proceedings. He has made presentations at major academic conferences.
Professor Chidambaran received his doctorate from New York University's Stern School of Business and a BTech from the Indian Institute of Technology, Bombay.
His research interests are in the areas of
Corporate Finance
Corporate Governance
Derivatives and Risk Management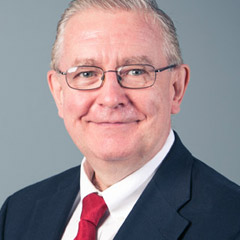 John Hollwitz
John Hollwitz is a University Professor of psychology and rhetoric, and the area chair and professor of management systems. Before coming to Fordham, he was the A.F. Jacobson Professor of Communications at Creighton University and dean of arts and sciences at Loyola College in Maryland. He also has been the vice president of academic affairs at Fordham.
Professor Hollwitz's teaching interests include management; experimental/quasi-experimental design; statistics; item response theory; structural equation modeling; team-building, especially in high-pressure teams; life-span career development; religion and work. His avocations include martial arts, especially classical Tai Chi sword; blues music; and jazz history, especially in the Columbus Circle area from 1920 through 1935.
Hollwitz' research interests include:
Organizational wellness
Personnel selection especially in high-risk occupations
Scenario planning
Human resource accounting
Chinese/Asian studies
He holds PhDs from Northwestern University and the University of Nebraska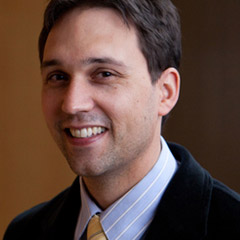 Michael Pirson
Michael Pirson joined the Gabelli School of Business as an Associate Professor of management systems in 2008. A scholar of humanistic management, which holds that business and commerce ought to advance human dignity and society, Professor Pirson helped to establish an undergraduate sustainable-business concentration at Fordham. He teaches courses such as Social Entrepreneurship, Fundamentals of Management and Principles of Management, and his work spans the undergraduate and graduate levels.
A native of Germany, Professor Pirson has worked and lived in Switzerland, France, China, Costa Rica and the United States. Before beginning his academic career, he worked for an international consulting group for several years and then started his own private consultancy. He has worked for and with businesses, nonprofits, embassies, political campaigns, and local and national governments.
Professor Pirson is the social entrepreneurship track chair for the Oikos-Ashoka Global Case Writing Competition in Social Entrepreneurship. He is also a founding partner of the Humanistic Management Network, an organization that brings together scholars, practitioners and policymakers around the common goal of creating a 'life-conducive' economic system. In that capacity, he is the co-editor of the Humanism in Business book series, published by Palgrave-McMillan.
Professor Pirson is a research fellow at Harvard University and serves on the board of three social enterprises in the United States.