Applied Statistics and Decision-Making M.S.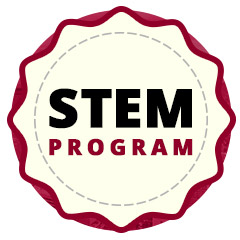 This program is on PAUSE and will not receive incoming students for the 2022-2023 academic year.
How do we know statistics is such a hot field?
Statistics.
According to the U.S. Bureau of Labor Statistics, statistician jobs are projected to grow 27% in the decade leading up to 2022—significantly faster than the 11% average growth rate forecast for all occupations.
That's hardly surprising, considering the explosion of big data and the eagerness of organizations in all sectors to turn that information into knowledge they can use.
Not all statisticians are created equal, however. When it comes to filling those jobs, companies are looking for candidates whose technical strengths are complemented by an interdisciplinary understanding of the business world.
At the Gabelli School, we designed a Master of Science in Applied Statistics and Decision-Making (MSSD) program that gives students a foundation in statistical theory, methods, and computation while also providing in-depth expertise in their chosen fields.
What does that mean for you? Whether you're interested in finance, biomedical research, marketing, human geography, or any other industry that relies on statistical analysis, you'll graduate with the skills employers are looking for.
The Gabelli School MS in Applied Statistics and Decision-Making program is also STEM-designated. Students who earn a degree in select U.S. government-designated STEM programs may be eligible to apply for a 24-month STEM OPT extension.
Full-time and part-time options
The MSSD has two schedule choices:
A one-year full-time program
A part-time program spread over a longer time frame, such as two years—ideal for professionals who don't want to leave their jobs while they pursue the degree
MSSD overview
The program focuses on core skills in data science while incorporating courses from computer science, management, psychology, IT, finance, and other academic areas. As a result, students graduate with the well-rounded profile they need to compete in today's job market.
The Gabelli School edge
The Gabelli School MSSD curriculum is multidisciplinary and career-focused. It's taught by experts in today's state-of-the-art statistical theory and methods.
Fordham's Manhattan location puts students at the doorstep of the industries that are looking for statisticians, including finance and banking, marketing, medical and pharmaceutical research, and one of the biggest city governments in the United States. The MSSD student experience features networking, internships, seminars on special topics, and regular interactions with leaders in the field.
Ideal candidates
The MSSD is ideal for anyone who wants to use data science and analytical skills to answer tough questions.
Some MSSD students are recent college graduates who want to enter this quickly growing field. Others are working professionals who see a deeper understanding of statistical analysis as a path to career advancement. In either case, the Gabelli School MSSD program offers a competitive advantage in today's data-centric job market.
Students who join the program typically have an undergraduate or graduate degree in a quantitative or analytic discipline, such as statistics, mathematics, computer science, engineering, economics, or business, but students with other academic backgrounds are eligible, too. Contact our admissions office for more information.
Leadership intelligence
No matter the industry or role you choose, mastering leadership skills will help you achieve your professional goals. The Responsible Business Leadership Certification program™ prepares you to be an effective leader by helping you identify your leadership style, practice solving real problems, target your strengths, and build personal connections.