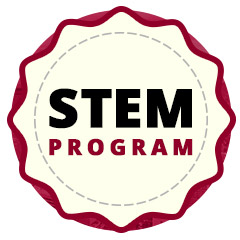 Our Master of Science in Finance* degree is a lot like our students: intense, focused, and entwined with every aspect of finance.
Many master's programs have a global cast, but are general in their approach to business—or, they're focused on finance, but only in the United States. The Gabelli School MSF is exclusively dedicated to the field of worldwide finance. And it's been globally recognized. Ranked 50 worldwide by the Financial Times in 2018, the Gabelli School M.S.F. is the only Master of Finance program in New York City to have made the list.
You will use the city as your proving ground for the global financial market. Upon graduation, you'll apply for jobs with specialized skills that set you apart from people with other business degrees.
Thanks to Fordham's renowned finance faculty, you'll understand how to apply your skills to real-world challenges faced by multinational corporations, using state-of-the-art financial theory and practices.
M.S.F. overview
M.S.F. degree candidates gain in-depth expertise in topics ranging from financial theory to global portfolio strategies to emerging economies, while honing their skills in raising capital and managing assets and risk for international companies.
The three-semester program can be completed in 12 months (fall, spring, and summer), but if students wish to incorporate an internship into their schedule, the curriculum can be spread out over a year and a half (fall, spring, and fall).
Traditional Finance with Cutting-Edge Concepts
The M.S. in Finance offers a strong foundation in traditional finance topics along with coursework in emerging industry trends. In addition to the core classes, you can choose among electives and tracks that best suit your career interests, such as:
ESG & Finance
Data Analytics & FinTech
Corporate Finance
Investment Management
Risk Management
The Gabelli School edge
Taught by leading experts in finance, and located a subway ride away from Wall Street, the NYSE, and NASDAQ, the Gabelli School M.S.F. program places students at the heart of the global financial world.
At Fordham, you'll network with industry leaders, get help toward landing a coveted internship, and perhaps discuss financial theory with a published author. Our deep connections in the financial sector translate into unparalleled learning opportunities and job prospects, while our small class settings with professors often lead to more nuanced and influential letters of recommendation for securing jobs.
Students benefit from a diversity of cultures. Surrounded by classmates from Germany to China, from Turkey to Taiwan, you'll gain a global perspective during classroom discussions and collaborative projects.
The Gabelli School M.S.F program is STEM-approved, offering international students the ability to work for a longer period without immediate need of sponsorship.
Ideal candidates
This finance degree is a great choice for anyone who wants to acquire the skill set for a career in today's globalized financial service industry. The program attracts students from diverse academic backgrounds. While prior exposure to economics, finance, statistics, and accounting can be helpful, it's not a requirement. Online courses or on-site boot camps are available for students who require support in these areas before the start of the program.
Leadership intelligence
No matter the industry or role you choose, mastering leadership skills will help you achieve your professional goals. The Responsible Business Leadership Certification program™ prepares you to be an effective leader by helping you identify your leadership style, practice solving real problems, target your strengths, and build personal connections.
* Note: This program was formerly named the MS in Global Finance.