The Responsible Business Center owes its change-making ability to the committed executives, researchers, educators, and professional staff in a variety of roles.
Leadership Team
Barbara M. Porco, Ph.D.
Managing Director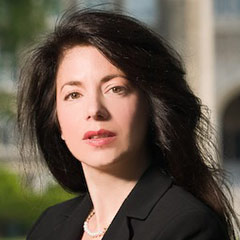 Barbara Porco has been a professor of accounting and taxation at Fordham for more than 25 years. She specializes in ESG reporting literacy and teaches courses that prepare students for FSA certification. Porco holds an M.B.A. and Ph.D. from Fordham and a master's degree in sustainability and environmental management from Harvard University. She is the associate dean of graduate students and the executive director of the Center for Professional Accounting Practices (CPAP), which promotes collaboration among accounting, auditing, tax, and forensics professionals and business and legal scholars. Under her leadership, she has developed academic relationships with organizations committed to sustainability literacy and disclosure such as the International Sustainability Standards Board (Value Reporting Foundation/SASB Legacy), One Young World, Datamaran and Chartered Accountants Worldwide USA. Porco is a CPA and is certified in financial forensics by the AICPA and proudly serves as a One Young World Partner Executive and MIT En-ROADS Climate Ambassador. She also is the author of the award-winning KPMG Ethical Compass Toolkit: Integrity in Business, whose latest installment focuses on sustainability reporting.
---
Leigh Anne Statuto
Executive Director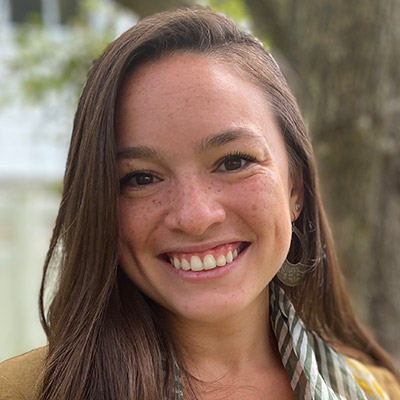 Leigh Anne Statuto is the Executive Director of the Responsible Business Center. After receiving her BA in Urban Studies and Sustainable Business from Fordham University, she started her career in the nonprofit sector aiding in homelessness prevention in New York City. Recognizing the severe urgency of the climate crisis and seeking to dedicate her career toward accelerating solutions, she earned an MBA in Sustainability from Bard College, where she focused on impact investing and regenerative food systems. She has supported and led various sustainability projects including Executive Director searches for philanthropic foundations, exploration into the role of financial institutions for Electric Vehicle supply chains, and most notably collaborated in the launch of carbon-labeled menus for Just Salad. In her role at the Responsible Business Center, she engages with corporate partners, supports sustainability linked initiatives, and guides thought leadership and strategic development for the organization.
---
Peter Lupoff
Director of Strategy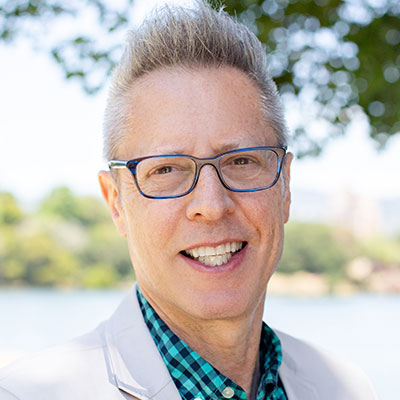 Peter is the Founder and Principal of Lupoff/Stevens Family Office the holding company of the various activities the family, including investments, social and environmental programmatic activations and grants. Their investment mandate, grant-making and policy objectives support social and climate equity and justice. Peter was formerly the CEO of Net Impact, a 30-year-old non-profit, with a mission to inspire, equip and activate emerging leaders to build a more just and sustainable world. He was also CEO of GOOD Institute which addresses important issues, driving social action and reimagining the possibilities for our shared future by charting a new contract between business and society. Since 2016, Peter has taught Impact Investing classes as Special Lecturer at Yale School of Management and Fordham University. In his role as Director of Strategy, Peter guides the Center towards strategic alignment to achieve purposeful impact.
---
Miguel Alzola
Director of Research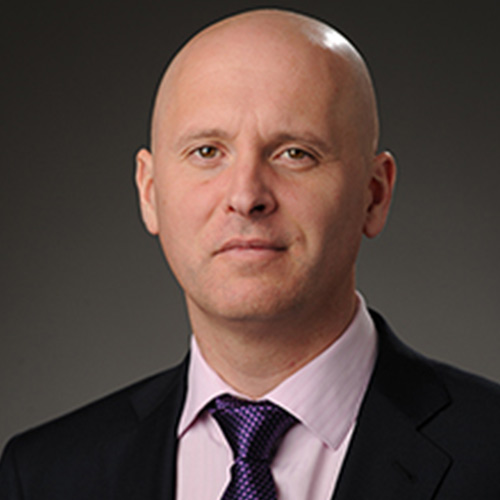 Miguel Alzola specializes in ethical theory, particularly virtue ethics, as well as applied ethics. His current research focuses on virtue ethics and moral psychology. Professor Alzola is interested in the nature and psychological status of the virtues and the role of character in normative ethics and organizational behavior. He also is pursuing research on collective agency and the moral responsibility of groups. Within this field, his topics include human-rights obligations, corporate political activities, transnational bribery, and corporate and civilian responsibilities in wartime. Professor Alzola held a Fulbright fellowship from 2004 through 2006 and received doctoral scholarships from the Prudential Foundation and Johnson & Johnson. In 2005, he received the Ethics and Social Responsibility Award from the Instituto Argentino de Responsabilidad Social Empresaria, and he won the Founder's Award from the Society for Business Ethics in 2005, 2006 and 2007. He received the Young Scholar in Philosophy Award from the Society for Analytic Philosophy. Professor Alzola teaches courses in moral and political philosophy, applied ethics, corporate social responsibility and business ethics.
---
Kate Kennon, Ed.D.
Assistant Dean, Academic Advising and Student Engagement
Advising Dean, Responsible Business Center
Gabelli School of Business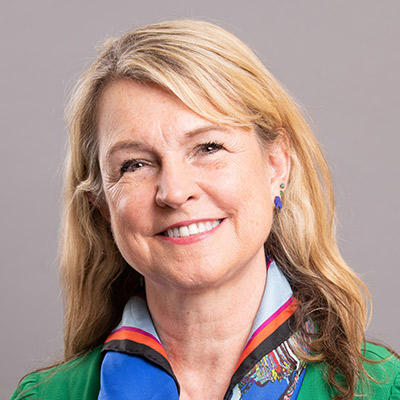 Kate Kennon has worked at Fordham University's Gabelli School of Business for over 12 years—always with an eye toward supporting student success. She currently serves as assistant dean of Academic Advising and Student Engagement, overseeing student affairs management and program development that addresses academic, co-curricular, and extracurricular student needs among diverse student populations. She holds a Doctorate of Education in Educational Leadership and Administration from Fordham University and is active in the classroom, teaching business communications to Gabelli School sophomores. Her research interests include the student-athlete higher education experience and student career exploration focusing on corporate social responsibility. Her professional organization responsibilities include leadership roles on the National Academic Advising Association's steering committee, the Jesuit Business School Network executive board, and the Fordham University Association.
---
Karan Kumar
Program Analyst
Karan Kumar, MBA'23, has worked in Technology, Finance, and Strategy roles. He also holds a master's degree in Finance and a bachelor's degree in computer science. He represented the Fordham contingent in Oct 2021 for the United Nations General Assembly discussion on COVID-19, Gender Equality, Diversity, Equity, and Inclusion. Karan has worked on several ESG, Sustainability, and SASB Standards projects. Karan interned with Hewlett Packard (HP) as a Worldwide Channel Partner Intern, developing strategies for their services business, and he has experience in leading IT services projects for clients in North America and Europe. Karan has engaged with various NGOs serving at-risk and underprivileged children in India.