FCLC Honors Program Senior Year Experience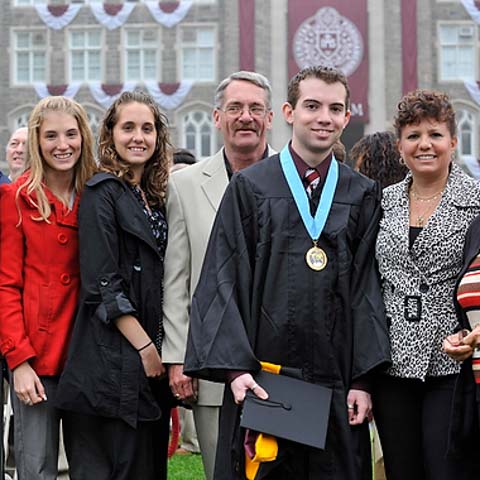 In the first semester of your senior year, you will:
Participate in the honors seminar on Moral Choices and Values.
Develop plans for your senior thesis or project, in consultation with your adviser.
In the second semester, you will:
Complete your thesis or capstone project.
Participate in a public presentation of your research.

Complete any outstanding requirements or electives for your majors and minors.

"I think that one of the best things about the honors program is the small class size. Even though my other classes usually aren't too full, having multiple classes with the same small group of people has been a huge benefit. The small class size has allowed my fellow students and me to more closely engage with the material and to receive more personal attention from professors. The small class size also creates a strong sense of community. This community has allowed me to excel in many different subject areas, as well as introducing me to some of my closest friends." - Sarah Kneeshaw