Pre-Health Advising for FCRH Students
Pre-health advising is much more than simply identifying the correct coursework to fulfill a student's major or minor. The process of completing a path to professional school often includes academic challenges and changing plans as students learn more about themselves and the type of career they seek. If done correctly, the preparation for professional school includes internships, academic exploration and extracurricular activities aimed at developing personal attributes valued in the health professions.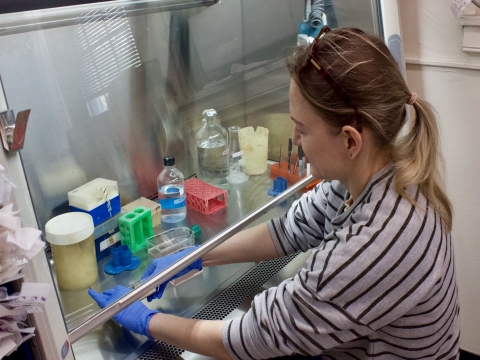 A student works in conjunction with the advisor to make a number of critical decisions including:
Choice of career path
Choice of major and/or minor
Clinical volunteer work
Research opportunities
Study abroad experience
Science and non-science course selection
Withdrawal options
Application completion
Test preparation and date of admissions test exams
Interview skills
These decisions are not uniform across the student body, but reflect each student's experiences and goals. The subtleties of the admissions process demand that each decision be made with the student's unique personal qualities, strengths and weaknesses in mind. The competition to gain acceptance into medical, dental, veterinary, and other allied health fields is quite rigorous and potential applicants need to become knowledgeable of the factors that will contribute to a successful application.
One of the keys to a successful experience is early and frequent advising. Even the strongest pre-health students benefit from advising, beginning in the first year, to develop a successful dossier for health professional school application. Fordham's pre-health professions program provides both individual and group advising from the pre-health program advisors throughout their undergraduate years. Group advising sessions are class specific (first, sophomore, junior) and are scheduled to help students plan for significant upcoming events, such as taking the MCAT. Students are also encouraged to meet individually with the appropriate pre-health program advisor to discuss their progress in attaining acceptance into a health-professional program.