Research Opportunities for Pre-Health Students
Undergraduate Research and Scholarship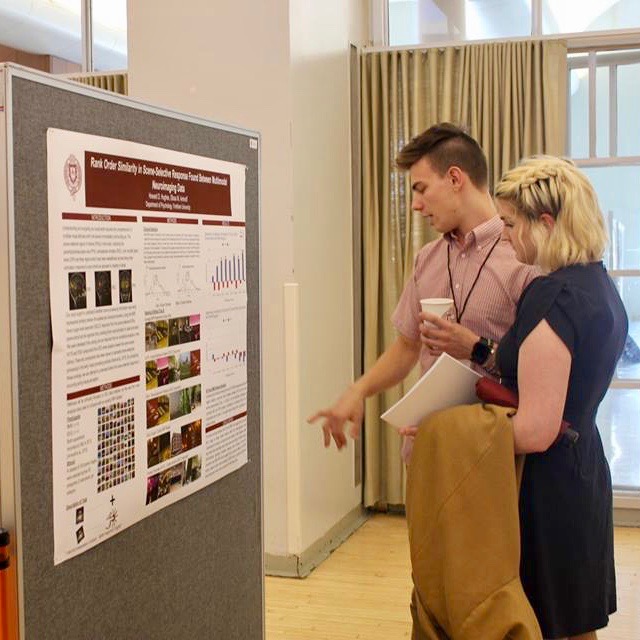 Fordham students have ample opportunities to participate in undergraduate research with faculty and gain exposure to the most recent scientific developments. In addition to being introduced to the methodologies of their disciplines, students experience firsthand the process of inquiry and discovery. Research experience is essential to any pre-health student who is considering the MD/PhD degree. Our students are actively involved in research at our Louis Calder Center and at numerous other nearby locations including the Memorial Sloan Kettering Cancer Center, Albert Einstein College of Medicine, and the Museum of Natural History.
Students are engaged in research projects not only during the summer months, but also during the academic year. Research opportunities are valuable for the experience they provide and are often on a volunteer basis. However, FCRH offers competitive research grants for undergraduates during the fall, spring, and summer semesters, which we encourage you to explore.
As a pre-health student, summers are an important time to explore different opportunities in the health professions and to build a competitive portfolio for the health professional school application process. Many institutions and organizations offer summer research and/or enrichment programs. These programs may be research-focused, clinical-focused, or a combination of research and clinical experiences. Use the links below to explore some summer programs for pre-health students. These lists are not exhaustive but may provide a good start for your summer program search.
With the depth of their research involvement, FCRH students are frequently co-authors of publications in major journals and many give presentations of their research at local or national meetings. Each year, hundreds of students share their work at the FCRH Undergraduate Research Symposium. Students who are research active may qualify for associate membership in Sigma Xi - The Scientific Research Society.