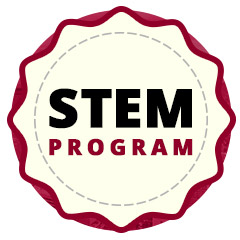 Business analytics is the application of data science models, methods, and tools to analyze data to gain insight and make informed decisions. Fordham's Master of Science in Business Analytics (M.S.B.A.) degree program delivers students the analytics and data science skills they need to be competitive in the 21st century workplace.
The confluence of an increasingly complex world, the availability and rapid proliferation of data, and the urgent need to stay ahead of the competition makes business analytics a vital part of organizations in every industry seeking to use information to their advantage.
The growing importance of business analytics in business organizations also creates a demand for businesspeople who are trained in the technologies and methodologies of business analytics. The U.S. Bureau of Labor Statistics projects employment of data scientists will grow 16 percent from 2018 to 2028. Individuals who possess both wide-ranging data analysis skills and a holistic view of the role that data, models, and analyses play in the business decision-making process are low in supply but greatly in demand.
Fordham University's Master of Science in Business Analytics prepares students for these exciting and lucrative career opportunities by integrating the fields of analytics techniques, data management, information technology, modeling, and statistical analysis to train students to become effective analysts and informed users of business data.
Full-time and part-time options
The M.S.B.A. has two schedule choices:
A one-year full-time program
A part-time program spread over a longer time frame, such as two years – ideal for professionals who don't want to leave their job while they pursue a degree
The Gabelli School edge
Located in the heart of the data capital of the world, the Gabelli School M.S.B.A. is tightly tied to industry. New York City analytics executives and firms that recruit MSBA graduates work closely with our program director to continually enhance curriculum. This makes the program uniquely equipped to respond to the changes in business and advances in technology as they happen.
M.S.B.A. students often do projects for New York City government. Paid and unpaid internships are available all over Manhattan and virtually. M.S.B.A. students are also leaders in our Design Lab, applying a research lens to issues drawn directly from the business world.
An active Fordham Business Analytics Society will keep you busy – and give you great conversation material for job interviews – through our annual March Data Crunch Madness competition, workshops, industry panels, and field trips, all developed by M.S.B.A. faculty.
The Gabelli School MSBA program is also STEM-approved, offering international students the ability to work for a longer period without immediate need of sponsorship.
Ideal candidates
An M.S.B.A. degree from the Gabelli School makes you a strategic asset to any organization. Whether you want to be a data consultant or a data scientist, the MSBA is geared to help you by preparing you to be technically trained to start data-driven projects on day one. It serves as a standalone professional degree or is the perfect complement to careers in business and advisory consulting position.
The program is technically focused, emphasizing the interdisciplinary application of quantitative and qualitative information technology tools and techniques to optimize business decisions through insight and informed decision-making. The program is appropriate for graduates from a wide variety of disciplines who would like to develop advanced skills in contemporary analytics tools and technologies to solve complex business problems. Students will benefit from being exposed to cutting-edge information technology applications and tools. Students will also develop analytical and decision-making skills in specific industries by working on data sets from various industries.
Two types of students are candidates for the M.S.B.A. degree:
Individuals who are looking to enrich their skills, credentials, and marketability before entering the workplace.
Individuals with work experience who are looking for opportunities for career advancement by enriching their skills, credentials, and marketability. Given the widespread applicability of business analytics, such individuals may come from various functional areas (e.g., marketing or finance) and industries.
Highlights of the M.S.B.A. Program
Accelerated, one-year full-time program (with extension to a 4

th

semester) of 30 credit hours, with a part-time option.
Custom mix of electives: you can design a program to meet your goals, and our flexible curriculum gives you the ability to target the depth of knowledge and skills a potential employer will value. Tracks are also suggested.
Develop T-shaped skills – a depth of technology hard skills and breadth of communication and soft skills.
Engagement of students and faculty in an interactive conversation in the classroom.
Incorporation of a real-world project in all core courses to provide experience in applied learning in a collaborative setting
Inculcate experiential learning in the program.
Option of a joint MSBA-MSIT program.
Experiential Learning opportunities working with the Center for Digital Transformation and two research labs – the Design Lab and the AI Lab.
Leadership intelligence
No matter the industry or role you choose, mastering leadership skills will help you achieve your professional goals. The Responsible Business Leadership Certification program™ prepares you to be an effective leader by helping you identify your leadership style, practice solving real problems, target your strengths, and build personal connections.