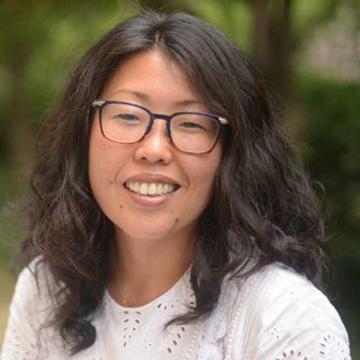 Ph.D.
Professor of School Psychology
113 West 60th Street
Room 1016C
[email protected]
212-636-7256
Dr. Zusho is currently a Professor of Educational Psychology in the Graduate School of Education at Fordham University. She received her BA and MA in psychology as well as her PhD in education and psychology from the University of Michigan, Ann Arbor.
Her research focuses on examining the intersection of culture, achievement motivation, and self-regulation. The overarching goal of her research is to develop informed, less prescriptive, culturally sensitive theories of motivation and self-regulated learning that take into consideration the academic and motivational processes of urban youth from culturally-diverse backgrounds.
With Dr. Rhonda Bondie, she is currently working on developing a motivationally-supportive professional development program called All Learners Learning Everyday.
Clayton, K.E., & Zusho, A. (2015). A cultural heuristic approach to studying achievement motivation: Building practical and useful theories of motivation for Jamaican undergraduate students. British Journal of Educational Psychology. DOI: 10.1111/bjep.12081

Karabenick, S., & Zusho, A. (2015). Examining approaches to research on self-regulated learning: conceptual and methodological considerations. Metacognition and Learning, 10, 151-163.

Zusho, A., Hashimoto, N., Robertson, G., & Anthony, J.S. (2014). Do videogames provide motivation to learn? In F. Blumberg (Ed). Learning by playing: Frontiers of video gaming in education. New York, NY: Oxford University Press.

Anthony, J.S., Clayton, K.E., & Zusho, A. (2013). Investigating student self-regulated learning strategies: Comparing qualitative and quantitative responses. Journal of Cognitive Education and Psychology, 12, 359-373.

Linnenbrink-Garcia, L., Middleton, M. J., Ciani, K. D., Easter, M. A., O'Keefe, P. A., & Zusho, A. (2012). The strength of the relation between performance-approach and performance-avoidance goal orientations: Theoretical, methodological, and instructional implications. Educational Psychologist, 47, 281-301.

Zusho, A., & Barnett, P.A. (2011). Personal and contextual determinants of ethnically diverse female high school students' patterns of academic help seeking and help avoidance in English and mathematics. Contemporary Educational Psychology, 36, 156-164.

Zusho, A., & Clayton, K. (2011). Culturalizing achievement goal theory and research. Educational Psychologist, 46, 239-260.

Zusho, A., & Edwards, K. (2011). Self-regulation and achievement goals in the college classroom. New Directions in Teaching and Learning, 126, 21-31.

Zusho, A. (2008).Cultural variation in the motivational standards of self-enhancement and self-criticism among Bicultural Asian American and Anglo American students. International Journal of Psychology, 43, 904-911.

Maehr,M.L. & Zusho, A . (2009). Achievement Goal Theory: The past, present, and future. In K Wentzel & A. Wigfield (Eds.), Handbook of Motivation in School (p. 76-104). New York, NY: Routledge.

Pintrich, P.R., & Zusho, A. (2007). Motivation and self-regulated learning in the college classroom. In R. Perry & J. Smart (Eds.) Handbook on Teaching and Learning in Higher Education, Dordrecht, The Netherlands: Springer Publishers.

Wigfield, A., Zusho, A., & De Groot, E. (2005). Paul R. Pintrich's contributions to Educational Psychology: An enduring legacy. Educational Psychologist. 40(2), 67-74.

Zusho, A., Pintrich, P.R., & Coppola, B. (2003). Skill and will: The role of motivation and cognition in the learning of college chemistry. International Journal of Science Education, 25, 1081-1094.

Pintrich, P.R., & Zusho, A. (2002). The development of academic self-regulation: The role of cognitive and motivational factors. In A. Wigfield and J. Eccles (Eds.), The Development of Achievement Motivation (pp. 249-284). San Diego, CA: Academic Press.

Stevenson, H.W., & Zusho, A. (2002). Adolescence in China and Japan. In B.B. Brown, R.W. Larson, T.S. Saraswathi (Eds.), The World's Youth: Adolescence in Eight Regions of the Globe, (pp. 141-170). Cambridge: Cambridge University Press.

Cognition and Instruction (PSGE6308)

Correlational Design and Analysis (PSGE7211)

Development of Child/Adolescent Development and Learning (PSGE6301)

Foundations of Interdisciplinary Research I & II (CLGE6140 and CLGE6142)

Psychology of Motivation (PSGE6320)

Statistical Methods in Education and Psychology I (PSGE5210)

American Psychological Association Division 15 (Educational Psychology) Richard E. Snow Early Contributions Award, 2012