Ph.D.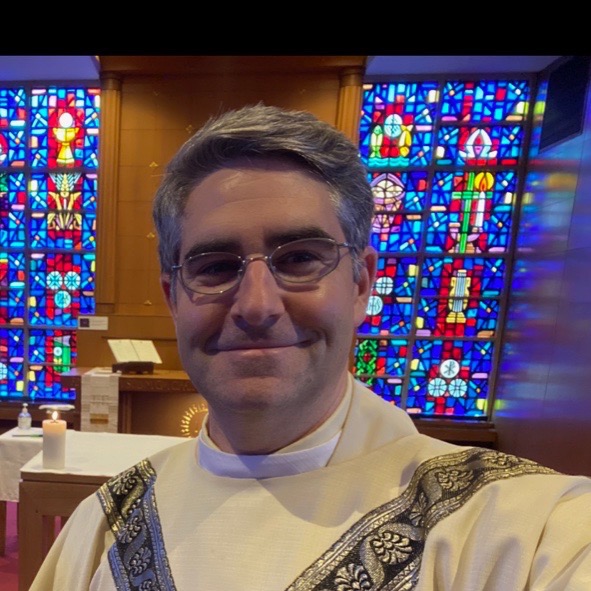 Assistant Professor
Division of Curriculum and Teaching
113 West 60th Street
Room 1103E
212-636-7970
[email protected]
Office hours:
Wednesdays, 4:00-6:00 p.m.
Thursdays 3:00-4:30 p.m.
By appointment

Kevin Spinale, S.J., Ph.D., has focused his research on investigating what he terms "humane principles," comparing the ideas of James Moffett and Walter Ong on writing and epistemology in order to help cultivate language growth in students at all levels of education. He is also exploring questions around Ignatian or Jesuit pedagogy, working toward an account of Jesuit education that comes from the experience and expertise of teachers. Fr. Spinale will continue to think and write about the character of Jesuit education and the future of its institutional expressions in the United States. In addition, Spinale is working to document and study the history of teaching writing composition in Jesuit schools in the United States.
Ph.D., English Education, Columbia University

M.A., TESOL, Teachers College, Columbia University

A.M., Humanities, University of Chicago

M.Div., Boston College School of Theology and Ministry

M.A., English, Boston College

Diploma in Philosophical Studies, Regis College, Federated College of University of Toronto

B.A., Classics and Religious Studies, College of the Holy Cross

Father Spinale is working to document and study the history of teaching writing composition in Jesuit schools in the United States. He contributes frequently to America Magazine and is moderator of the magazine's Catholic Book Club.

"The Intellectual Pedigree of the Virtue of Magnanimity in the Jesuit Constitutions," Journal of Jesuit Studies (29 June 2015), Vol. 2(3): 451-469.

CTGE 5846: Teaching English Oracy/Literacy

CTGE 5852: Multilingual Oracy and Literacy