Post Graduation Opportunities Abroad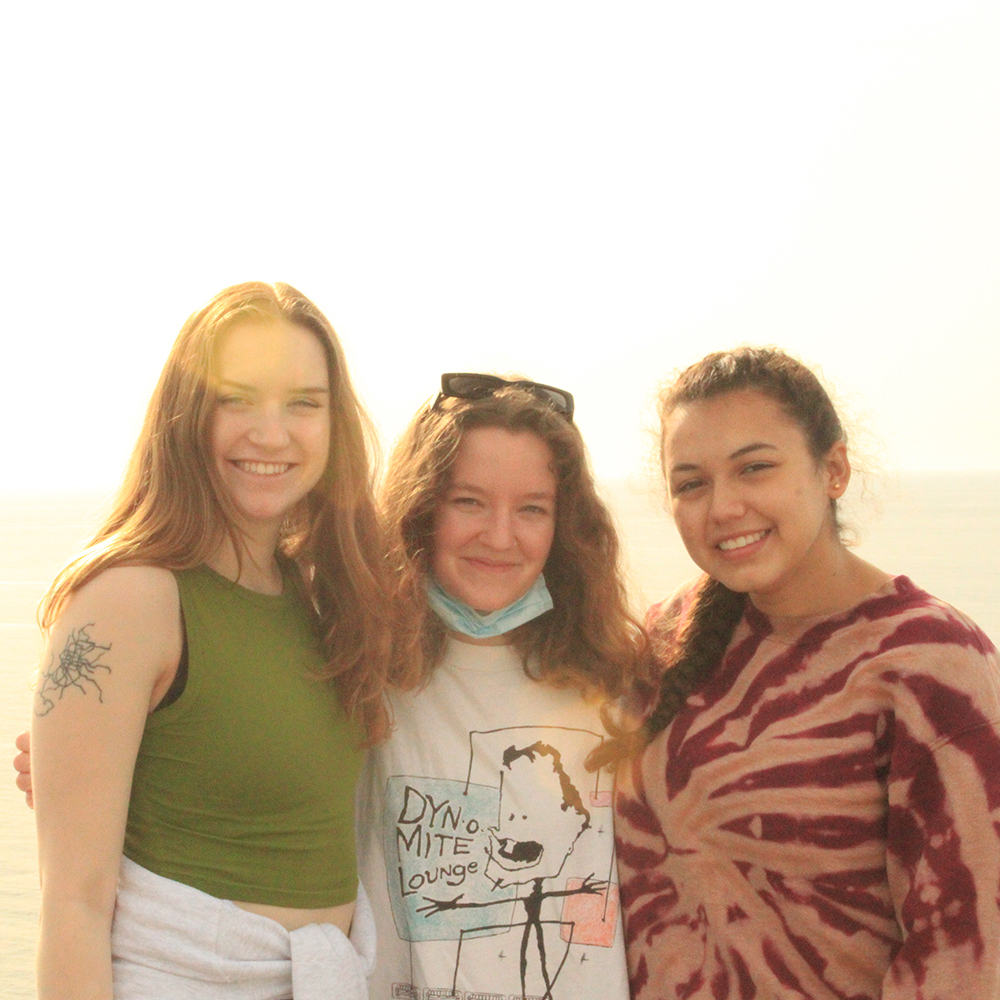 If you're interested in returning abroad after graduation or didn't get the chance to study abroad while at Fordham, there are a number of post-graduation international opportunities available. The study abroad office has put together a list of the following resources to help you get started.
Career Services Office
Studying abroad allows you to develop cross-cultural communication skills, the ability to analyze and adjust to local customs and cultural contexts, flexibility, maturity, independence, and adaptability. In addition to the ability to learn another language, studying abroad forces you to deal constructively with cultural differences and situations you would have never faced otherwise. All of these skills are extremely valuable, as companies are increasingly searching for employees who can interact on a global scale.

CIEE offers paid Teach Abroad positions in Chile, the Dominican Republic, Spain, China, Thailand, and South Korea. These positions are for graduates looking to teach English abroad, gain real-world experience, and make a difference in a foreign community. Programs are offered in the spring and the fall. A bachelor's degree is required, as are Spanish language skills for teaching in Chile, Spain, or the Dominican Republic.

The Teaching Assistant Program in France is run by the French Ministry of Education and the Cultural Services at the French Embassy. Be a paid English teacher in a French primary or secondary school. Positions are available in all regions of France and overseas in French Guiana, Guadeloupe, Martinique and Reunion.

The Spanish Ministry of Education has a program that will fund students to be North American Language and Culture Assistants in Spain. Participants are given funded positions as English or French language assistant instructors in a K-12 school. The program provides a monthly stipend as well as health insurance.

JET Japan English Teacher Program
Teach English in Japan for 2 years. The JET program seeks to foster ties between Japanese citizens and JET participants at the person-to-person level. Participants are given positions as either an Assistant Language Teacher, Coordinator for International Relations, or a Sports Exchange Advisor.

SIT Post-Baccalaureate Certificate Program - Earn graduate credit while gaining international field experience focused on a critical global

Work Abroad
Bunac offers work- and travel-abroad programs in places such as France, Ireland, Canada, Australia and New Zealand. They also have volunteer programs in South Africa, Peru, and Cambodia. Bunac allows you to experience the everyday life and culture of other countries through work and travel.

The Fordham Office of Career Services has partnered with Going Global to assist students in searching and applying for jobs abroad. Going Global has online country guides and research tools with country-specific career related information to prepare you for your future work abroad.

Center for Cultural Interchange - Opportunities that focus on personal development, volunteer service, environmentalism, fair trade, and cultural exchange.

Association for International Practical Training - Information for International students on how to obtain an internship in the US

Back Door Jobs - Short-term jobs, internships, and unique work experiences abroad

CDS International, Inc. - Jobs and internships in various fields

College Consortium for International Studies - Internships (some with salary) in Bulgaria, Dominican Republic, Ecuador, England, India, Israel, Italy, Jamaica, Russia, Scotland and more.

Department of State - Information on internships at Embassies and Consulates worldwide as well as potential careers.

Volunteer Abroad

Americorps - AmeriCorps is a network of national service programs, made up of three primary programs that each take a different approach to improving lives and fostering civic engagement. Members commit their time to address critical community needs like increasing academic achievement, mentoring youth, fighting poverty, sustaining national parks, preparing for disasters, and more.

The Peace Corps has volunteer opportunities in many fields in 75 countries in Africa, Asia, the Caribbean, Central and South America, Europe, and the Middle East. Volunteers learn a new language, exchange ideas, and take part in these communities as partners and friends. As volunteers push to serve ideals such as understanding, tolerance, kindness, and patience, their lives are enriched by the friendships they make, the challenges they undertake, and the experience of seeing the world from a new perspective. Volunteers must be U.S. citizens at least 18 years old and in good health. Volunteers must make a 27 month commitment to their position.

People to People - PTPI's Global Network ensures that immersive experiences and intentional cross-cultural education help everyday citizens become leaders who understand others and make a difference. President Eisenhower's belief that "peaceful relations between nations requires understanding and mutual respect between individuals" is as relevant today as when he first envisioned our organization nearly six decades ago. Our mission continues to resonate with members across the globe, yet we are ever changing in our quest to provide expanded opportunities that engage a new generation of globally minded citizens.

Mercy Volunteer Corps - Mercy Volunteer Corps promotes social change by placing and supporting volunteers for one year of service with people who are poor and marginalized in the United States and South America. Mercy Volunteers work in education, healthcare, and social services while living together in community and growing spiritually.

The Jesuit Volunteer Corps works with hundreds of grassroots organizations to provide essential services to low-income people and those who live on the margins of our society. JVs work for and with people who are homeless, unemployed, refugees, people with AIDS, the elderly, street youth, abused women and children, the mentally ill and the developmentally disabled nationally and internationally.

GO Overseas Work opportunities around the world, posted daily to this job board! Working holiday visa, au pair, hospitality, and more.

DIS Alumni Post-Graduate Internship Program DIS offers post-graduate internship opportunities across departments in Copenhagen and Stockholm

The SIT Post-Baccalaureate Certificate Program provides recent college graduates the opportunity to earn graduate credit while gaining international field experience focused on a critical global issue. Through SIT's extensive in-country networks, participants enjoy full cultural immersion and a rich level of access to a wide array of experts engaged in innovative projects in the student's chosen topic area. Students are strongly encouraged to undertake work that would benefit a local community while furthering their own professional development. Programs are available in Chile, Ghana, India, Switzerland, Botswana, and Oman. For more information, visit SIT's website.

Freie Universiteit Berlin Continuing Education Courses

Freie Universiteit offers courses for international young professionals, graduates, and postgraduates, as well as life-long learners to enhance your marketability and self development. All course offerings consist of live sessions with experienced and highly qualified instructors, combined with self-study activities, readings, and group or individual assignments, thereby enabling participants to further qualify themselves with the maximum possible flexibility and in their own timing - parallel to a job, in between jobs, or in combination with a course of graduate or postgraduate studies. It is also a great virtual opportunity for non-traditional students with limited physical mobility. For more information, email [email protected] or visit their website.

Middlebury College Graduate Programs

Middlebury College offers master's degree programs based at their language schools abroad, an institute of international studies, and English as a Second Language teacher training.

Fordham Master's Program in International and Political Economy and Development
The Graduate Program in International Political Economy & Development
Study global economic relations from an advanced interdisciplinary approach and pair it with practical field experience. Specializations include International Banking and Finance, International Development Studies, International and Development Economics, and International Political Analysis. For more information visit the IPED website. This program typically includes opportunities for international research and study.

Fordham Graduate Program in Classical Languages and Civilizations
Classical Languages and Civilizations
This is an MA and PhD program for students who have taken Greek or Latin as undergraduates. It offers a broad range of courses in the languages, literatures and history of Greece and Rome, and in the literature of the mediaeval period. For more information, visit the Classical Languages and Civilization website. This program typically includes opportunities for international research and study.

Study Across the Pond
Graduate Schools in the United Kingdom
Across the Pond is an organization that will assist you in applying to graduate school in the United Kingdom.

Qatar Scholarship Program
The Qatar Scholarship Program offers dedicated Arabic language students from the United States the opportunity to master their skills in an intensive Arabic language program at Qatar University (QU) in Doha for an entire academic year (September to June). The scholarship includes tuition, room and board in university dorms, round-trip airfare, local transportation, and books.

Syracuse University Graduate Programs

Syracuse Graduate Programs Use the program selector tool to find Syracuse Abroad programs that may meet your academic needs.

Fairfield University and FUA-Florence University of the Arts

Fairfield University and FUA-Florence University of the Arts Programs offers post-baccalaureates the opportunity to immerse themselves in a new and exciting living and learning semester in the beautiful city of Florence!

Travel with Fordham Alumni to beautiful locations all over the world! For more information please visit the following website.