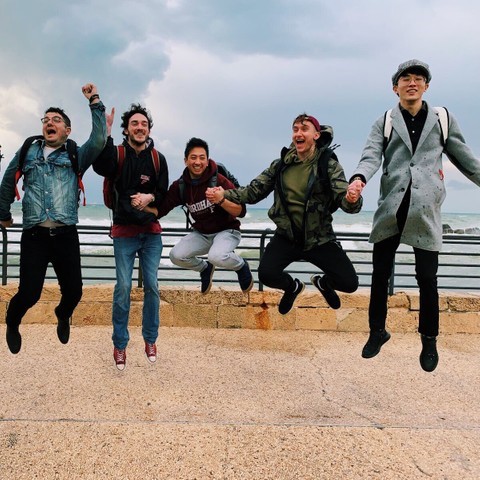 Some courses offered in NY at Fordham's campuses also include an international travel component.
Please note: Registering for one of these courses includes a fee in addition to standard tuition charges to cover expenses related to international travel. For current costs, please visit the Costs & Funding webpage.
Description: The Camino de Santiago is the traditional pilgrimage route from France across northwestern Spain to Santiago de Compostela, the legendary burial site of St. James. One of the great medieval pilgrimages and the greatest surviving itinerary for medieval monuments and landscapes, it has enjoyed a remarkable revival in recent years, attracting European Union sponsorship, the attention of media stars, and hundreds of thousands of walkers and pilgrims. In this two-week study tour, participants will walk the route, and meet each day for lectures and discussion of the medieval and pre-modem monuments along the route. The group will meet periodically during the spring 2024 semester to discuss reading assignments and prepare for the walk. An extended essay is required at the end of the course.


Instructor: Maria (Christina Bruno) & David Myers - *instructor permission needed*
Travel Dates: May 25th- June 9th, 2024
Location: Camino de Santiago in Spain
Note: this course requires that all students are in strong, physical shape as the program consists of walking the pilgrimage journey across an extensive part of the Camino de Santiago in a hot climate.