Phi Alpha Theta (Historic Society) at Rose Hill
Honor Society in History
The Chi Phi Chapter of the international honor society in history, Phi Alpha Theta, advances the study of history within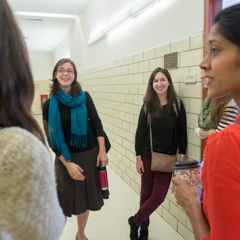 the Fordham community. Phi Alpha Theta is an American honor society for undergraduate/graduate history students and history professors. The society has over 350,000 members, with about 9,500 new members joining each year through 860 local chapters.
Phi Alpha Theta was established in 1921 at the University of Arkansas by Professor Nels Cleven, who became convinced in his time at the university that an organization of scholars was important for the study of history.

For more information, contact [email protected].