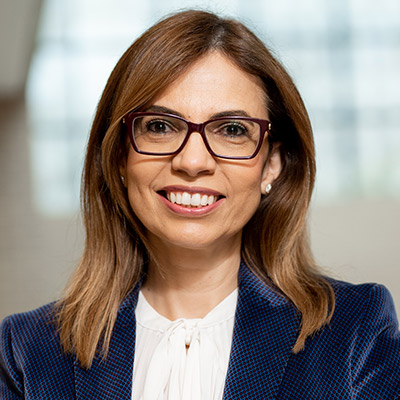 Lerzan Aksoy, PhD
Dean and George N. Jean Ph.D. Chair | Gabelli School of Business
Fordham University is dedicated to the core values of diversity, equity, and inclusion and makes resources available specifically for the Gabelli School community. Dean Lerzan Aksoy actively allocates resources to diversity-related initiatives and programs. GSB is so committed to DEI that we reach beyond our resources to work with alumni, foundations, and corporations to subsidize most of our DEI programming.
The DEI team proudly collaborates with the Center for Community Engaged Learning, Admissions Office, Office of Personal and Professional Development, The Foundry and others to uphold our DEI mission and goals.
---
Diversity, Equity & Inclusion Initiatives
Fordham University, Gabelli School of Business
441 E. Fordham Rd.
Hughes Hall - Fifth Floor, Suite 533
Bronx, NY 10458
Phone: 718-817-0459 | Fax: 718-817-4999 | Email: [email protected]