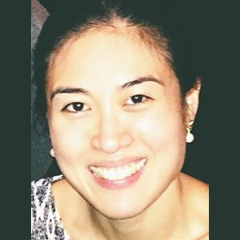 Where are you working now?
I'm a consultant at Gartner.
Why did you choose Fordham for your MBA program?
I felt that Fordham's Cohort MBA program had a mission to educate and develop driven, innovative, conscientious business leaders.
What was the best part of your program?
I was surrounded by very intelligent and genuine classmates. Everyone was always willing to lend a hand when you needed it, and the atmosphere of collaboration was very strong.
Were you involved in any activities outside of your program?
I participated in the Fordham Women in Business group and the Fordham Management Consulting Club.