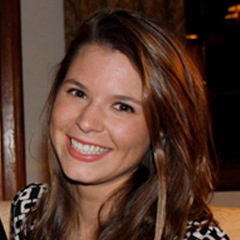 Where are you working now?
I'm a marketing associate manager at PepsiCo.
What was the best part of your experience at the Gabelli School?
I loved my cohort and having smaller classes with this group throughout the two years of the program. I chose Gabelli because I wanted people to know my name, and I wanted to know theirs. I knew I didn't want to be "just a number" at a huge, impersonal school. I wanted to play an active role in the community, and I figured at a smaller school that cherishes its community, I could do that.
What was the best part of your program?
I participated in a study tour to Krakow, Poland, and that was, by far, the best experience!
Were you involved in any activities outside of your program?
I was president of the Fordham Women in Business group and planned the 18th annual Women in Business Conference, which is the largest student club event for the business school.