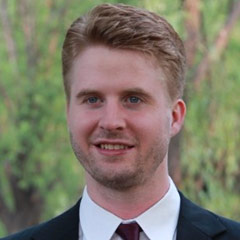 Where are you working now?
I am an associate, business modeling at PwC Transaction Services.
What was the best part of your experience at the Gabelli School?
Learning how to teach myself and expect more. Going to school full-time, interning full-time, and studying for the CFA all at once was extremely challenging, but it's also the reason I got so much out of my experience.
What was the best part of your program?
The people at Fordham are the best part. I met teachers, scientists, publishers, and engineers from all over the world. Despite coming from different backgrounds, one clear similarity was a tenacious desire to get up early, stay late, and relentlessly pursue goals. That's the brand that makes the Gabelli School stand out.
How has this program been helpful in your current job?
The technical education in accounting and finance is something that I use every day at work. The project management experience that I received in my case-oriented classes has been very helpful for creating structure around big, unwieldy projects with indefinite goals and timelines.